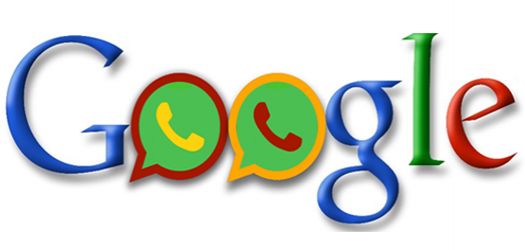 After the recent spate of celebrity nude leaks via iCloud, a frivolous and vacuous claim that Google is profiting from the abuse and victimization of women is putting the tech firm in the spotlight. The claim may be an afterthought by whoever is representing these women just to turn the focus from the breach in Apple's iCloud Service to Google. No judgemental tones here, but the next time you save pictures au naturel, don't upload them into cloud based services – they're connected to the internet. Google is not only a search engine, it is one of the biggest tech firms out there in the industry. So when it lost out to Facebook on the WhatsApp acquisition, Google did the next best thing it knew – design and market an app akin to WhatsApp – a deflective strategy to turn the focus away from the legal issues Google faces for now.
Facebook's historical acquisition of WhatsApp  for US $19 billion hit Google, who offered $10 billion really hard. The acquisition could have cemented Google's position in the messaging industry, since Hangouts was not doing particularly well. It would have saved a lot of financial resources for Google and ease themselves into an established industry. Google did have a Messenger App, but the purpose was lost on users. With little or no relevance to its title, the app was eventually dropped on further releases of Android. Maybe it's time to revisit the past, redesign, repurpose and relaunch an app with far more relevance to the market than it did previously,
Nikhyl Singhal, Google's top product manager for Photos, Hangouts, Google+ core & Platform, visited India and other developing markets in Asia to explore and fish out opportunities that can be used to expand the app that will be released in 2015. Although a Google spokesperson declined to comment, it is known that the app is in the early stages of development. Dubbed the Google Messenger, the app does not require your Gmail login, like most Google products do. The app will be localised to the Indian market by adding local language support and features like voice-to-text messaging, however unlike WhatsApp's freemium model Google's Messenger is free to use.
Facebook's acquisition of Instagram and WhatsApp worked well, since the transition to the mobile platform was already covered by the apps. If Google Messenger does work in emerging markets, WhatsApp may have a tough competitor on its hands. Would you be interested in a face-off between Google and Facebook? We're interested in what you have to say.
Tags: Google iCloud india Nikhyl Singhal WhatsApp