Amazon now joins the ranks of smart phone producers that offer instant gratification to their shoppers with their Fire range of smart phones. The new cell phone will offer customers of the famous online store, the option to identify products, music, television shows etc., and buy them on Amazon.com. This phone that belongs to the Fire range of tablets and phones will be the first of its kind, sporting 3D technology.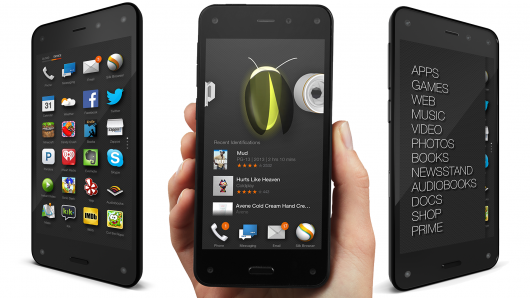 The 3D phone which is the latest entrant in the smart phone market, belongs to Amazon's own Fire range of tablets and streaming devices, is a decent effort by Amazon to stand out in the crowd. Amazon, which is already a leader in the e-commerce industry is now taking the much awaited move of extending the quality of service they provide into other areas. With most people over the world glued to their phones and pretty much using it for everything under the sun, it is no surprise Amazon wants to move in the phone industry with this product.
Amazon is touting the phone's 3D-perspectives and Firefly image- and- audio-recognition feature as the it things to look for in the phone. It is still unclear, though if these novice technological advancements will give consumers the desired results. Using a set of features that will drive away competition, may or may not work in the case of a real target audience. Amazon should know that – after all most marketers learn it in Marketing 101.
The phone allows users to point to an object of choice, press a button to capture an image and if the product is being sold on Amazon you get to purchase it. The same goes for music or videos, although it is crucial that the phone recognizes the product. The technology involved is quite simple though.Images that are captured or songs that are recorded are matched with over a 100 million items available on Amazon's database. Amazon has taken care to open the technology to app developers, something that Google and Android have done before they released apps for general public use.
Jeff Bezos, CEO Amazon, demonstrated the 3D display features on the 4.7″ phone with greater depth perception in maps and pictures in Seattle, in a very rare appearance. Four front cameras traced and tracked head movements and shifted perspectives depending on the user's actions. Users can scroll through screens by tilting or swivelling the phone. Dave Cotter from SquareHub, an app that handles visual media on mobile platforms who got his first look at the prototype months ago added, "One of the things that Amazon tried to do with this phone is reduce the amount of activity and input that users have to do to get results. Endorsing the feature further, he added "Instead of clicking a whole bunch of stuff, you hold the phone and it does things for you."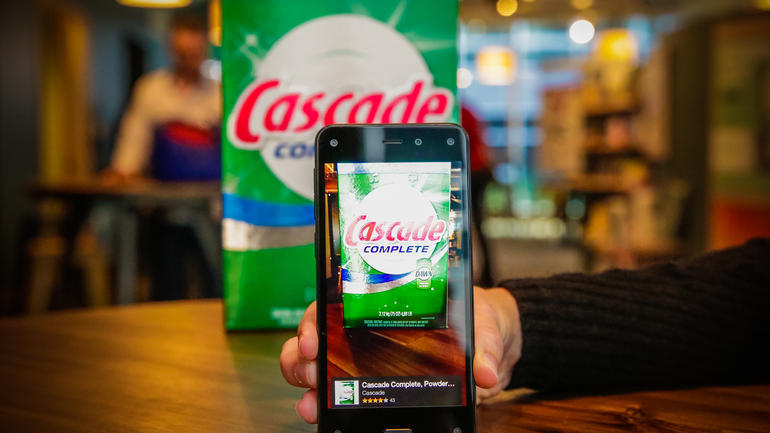 Since Amazon announced their product, shares of Amazon climbed 2.7 percent to $334.38 on Wednesday. This smart phone industry may be unfamiliar terrain for Amazon because Apple and Samsung run a tight ship, pushing Motorola and Nokia to the side literally reducing their reach. Critics are balking at the price Amazon set for the Fire, they expected it to be far cheaper than the iPhone or Galaxy device, since Amazon's Fire range is moderately priced. Sold at $649 without a contract, and a 32-GB version for S199.99 with a contract on AT&T from July 25, Amazon hopes to target more customers by offering them a 12-month membership to Prime, its two-day delivery and music streaming service.
Tags: amazon apple AT&T Fire Galaxy iOS iphone Jeff Bezos SquareHub