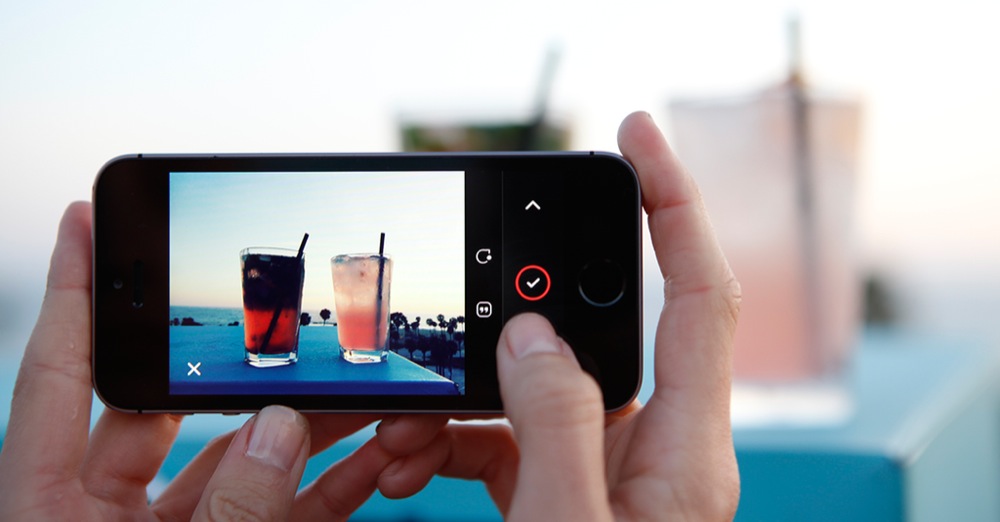 Just a few days ago Humin, a replacement for the Contacts app for the iPhone was announced. Now a replacement for the default camera app on the iPhones has been announced. Say hello to Camu, a replacement that is ready to take on the long time pros in the field of mobile photography. It's good enough for users spread all over the usability scale and has an easy learning curve.
The genesis of development for Camu came after Sumoing CEO, Ilkka Teppo realised that most camera apps had complicated settings. Messaging solutions are now being developed as text-first or for apps like Snapchat or Wickr which popularise photo-chatting. He added, "We wanted to create a true mobile-first camera experience – challenging the assumptions that capturing, editing and sending photos and videos has to be in separate apps."
iOS is currently at v.7.1.2, and version 8 is expected in September with the iPhone 6. With the updated software, one can expect the same features to be included in it. To be honest, some of the features tested in Camu already exist in the default Camera app. Camera on the iOS, allows you to take pictures with various camera modes and filters. Editing it needs you to hop to the Photo Gallery App to tailor it to personal perfection. Sharing these pictures via iCloud, Flickr, Twitter or Facebook or email is easy.
Now why would I switch to Camu when the default app does all of it for me? Camu believes its users want to snap, edit and share pictures all within the same app. Though Camera and Camu offer the same options, the striking difference will stem from the user experience on both the apps. Camu includes a "super-focus" mode that adds depth-of-field to the images. A divergent set of filters combined with the ability to add text to photos and make collages in real time add to the overall positive experience. A new "selfie" mode snaps pictures when no extra movement is visible in the frame. Camu allows one to share images privately with other Camu users within the app, or publicly share them on social media platforms.
A company based in Helsinki, Sumoing developed Camu, but generate more revenue from Repix. Repix, an editing software for the iOS platform was designed by engineers who worked with Nokia in the past. With over 12 million installs since the first time it was launched in 2013, the small-scaled seed funding Sumoing receives, funds Camu. Teppo says there is no business model for Camu now, but with time in-app purchases and multiple options are expected. Try the app and let us know if it is ready to replace the Camera app on your iPhone.
Tags: camera Camu Google Ilkka Teppo iOS pictures Repix snapchat Sumoing