Giving celebrities a simple way to post to their Facebook pages directly from their phones makes sense, this is one of the reasons Twitter is so successful; it's instant, it's efficient. It's about attempting to grab a slice of the celebrity endorsed pie that other social media networks currently have a strong hold of. Facebook isn't about to be left behind and we can see this particularly in two new features.
Last month, Facebook Creative Labs launched a new app in the US called "Mentions". This iPhone exclusive app has been released this week in 50 additional countries including the UK. Available for free and publicly accessible from the app store, Mentions is officially described as: "for actors, athletes, musicians and other influencers to keep in touch with their fans and each other."
The "Mentions" tab also appears within the app combining the old school "Posts to Page" tab with all of the publicly visible posts by other users that "mention" your brand or name. For all intents and purposes, this app is the twitter notifications tab of Facebook. Twitter has transformed the way in which celebrities and their fans communicate in a way which was never seen before; it is now common practice for fans to go to twitter for news and updates before visiting the brands official website.
To use Mentions though, your Facebook page has to be verified, if you try to log in without such verification you are presented with three options:
"I do not have a page…" – This option directs you to the average Facebook Page Manager app, particularly the page creation form, naturally.
"My page isn't verified" – With this option you can request a verified badge for your page. But we're talking widely known brand names here, you're required to submit official documentation and unless you're Manchester Football Club or Madonna you are unlikely to get very far.
"My verified page isn't here…" – This option is for claiming pages which have been set up by someone other than the public figure themselves.
All bases covered right? Well not exactly, the vast majority of celebrities and public figures have a PA, Management or marketing company who will look after their online presence. The app offers no guidance for this instance and assumes from the offset that you are the celebrity in question. Furthermore, you can only associate the official page with one e-mail address or phone number. This set-up is less than ideal in a large number of instances. For example, during a promotional campaign, a verified account will be used by a number of people; managers, marketers, record labels, analysts etc.
It seems that for now at least those people are expected to continue using the pages manager like the wider public. That works, but wouldn't it be simpler to put the additional features of verified pages within the page manager app?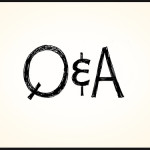 Facebook's other new feature is called Q&A. Taking the music industry as an example, musicians signed up to major-record labels have been able to use the Q&A session feature on their Facebook pages to talk to their fans. This feature has not been available to the wider community of "influencers" and Reddit has the monopoly in this arena, being the go-to site for celebs to communicate directly with fans.
It is logical for Facebook to try and claim its stake in these lucrative and popular areas of social media and it's a step in the right direction but they have an ever increasing amount of ground to make up. Recent Twitter updates have seen verified accounts having their notifications tab divided into "All / Filtered / Verified / People you follow" sub-categories to make it easier for public figures to keep track of their communications, and Reddit's Q&A sessions are as popular as ever.
So if you're looking for a Facebook-alternative way to follow your favourite celebrities, Facebook Mentions and Q&A would be the way to go.
Tags: app celebrities facebook facebook mentions Facebook verified page iphone official Q&A