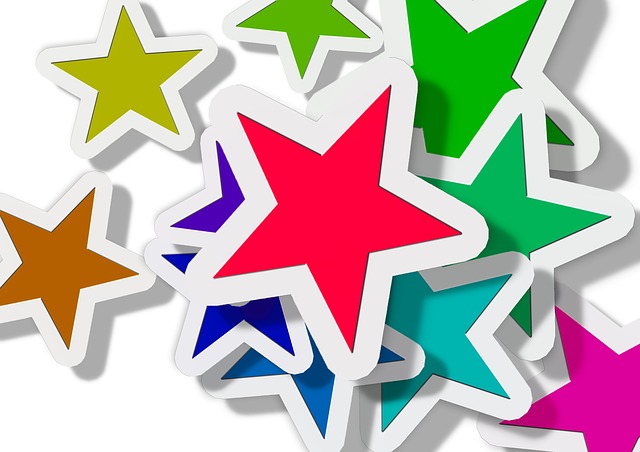 As my character stands on the deck staring anxiously at the ominous coastline of the Commonwealth's isolated island, the mysterious self-driving boat abruptly halts at the nautical settlement of Far Harbor.
Fallout 4's latest DLC, Far Harbor, provides gamers with an entirely new region to explore – and a joy it is to explore too. The secluded landmass known only as 'The Island' is refreshingly unique and has a distinct atmosphere, compared to the rest of the Commonwealth.
No minimum level is required per se to start enjoying this DLC but before reaching the island, you will need to make sure you have first completed Nick Valentine's 'Getting a Clue' quest – which should not be an issue for the average gamer.
You'll then have to listen to the Valentine's Detective Agency Radio and follow the instructions, which will eventually lead you to a far-flung spot of the Commonwealth which is located just beyond the original map boundary in no man's land. Here you will meet the Nakano family who live in a remote shack, the solitary residence in this dangerous and lonely sector – whichever estate agent sold the family this place could flog a hacksaw to Mr Handy.
The Nakanos want help looking for their beloved daughter, Kasumi, and that's where you come in. You will need to play detective as you search their house for clues. You will also need to question Kasumi's mother and father who will each give you conflicting information about their daughter – the husband will stand silently, as he gormlessly stares at the wall, as his wife rubbishes all of his opinions just inches beside him.
Consider wearing attire that boosts the persuasiveness of your character before rocking up at the Nakano residence because you'll gain a greater understanding of Kasumi and pick up a few bonus XP points if you can successfully persuade them to give away more. After you have finished grilling the happy couple, you will jump aboard the family vessel – the aforementioned self-driving boat.
As soon as you arrive at Far Harbor, you'll notice its quirks – the glowing blue lights, the excessive fog and the distinct maritime aura. It will also become apparent right from the get-go that the island offers a whole new level of danger – much like the Skellige Isles are to the rest of The Witcher 3's map. A horde of gulpers, amphibious mutations that naturally camouflage into the island's environment, attack Far Harbor almost instantaneously upon your arrival.
Gulpers are a completely new type of creature to the Fallout world and form part of the island's unique ecosystem which is also native to other hostile beings, including: fog crawlers, large mutated praying-mantises with plague-doctor snouts and anglers, peculiar fireball-spitting creatures that have a distinct luminous tentacle on their heads. This island is also abundant with new vegetation to harvest including blight and lure reeds.
Far Harbor also comes with plenty of new weapons and attire including a multitude of fisherman's clobber, a meat hook melee weapon and a massive harpoon gun that is a load of fun to fire – you can also now whack a lobster trap on your head, if that's what floats your boat.
The entire lawless settlement of Far Harbor is located on one short pier on the east of the island and consists of a conservative bunch of seafaring folk who are as stubborn and abrupt as they are isolationist and staunch 'little islanders'; you will be persistently referred to derogatively as a 'mainlander'. The people of Far Harbor do not take kindly to change and are on the brink of war with the Children of Atom – Fallout's recurrent oddball cult that worship radiation. Synths are also present on the island and play an integral part in the DLC's story but you will deal with each of the island's dissimilar three factions in turn.
The story is challenging, intriguing and fun but the DLC also comes along with an wealth of side-quests supplied by numerous different characters. Conversing with the island's various faces should also be far more enjoyable as the dialogue options have been noticeably improved. In total, this generously-sized DLC should offer around 20 hours of gameplay.
Far Harbor certainly brings a lot of new content to the table and the size of the new region is impressive – the largest DLC landmass ever from a Bethesda game. But, unless you're already a season pass owner, Far Harbor will set you back around £20. Perhaps, not as good value as CD Projekt Red's overly generous expansions but nevertheless, you do get a lot of content for your cash compared to most DLC these days.
If you want more from Fallout 4 and have a couple of tenners going spare, Far Harbor is definitely worth an investment – it revives a game that many gamers see as a disappointment by adding drastically improved dialogue, an atmospheric, immersive new region to explore and an intriguing story to delve into. However, it is worth noting that many gamers are reporting issues with frame rate on the console variants of Far Harbor but I did not personally notice any major issues on the PC.
Tags: DLC Fallout Fallout 4 Far Harbor gameplay. gamer games gaming Microsoft PC playstation ps4 Review RPG Sony Windows xbox xbox one