As a university student who is constantly attached to their laptop, I listen to music, watch lectures and play Youtube for hours at a time on a daily basis. I also travel for a couple of hours each day on public transport so my headphones are as important when leaving the house as my keys and wallet are. Considering this, I decided it was time to invest in some good quality functional headphones.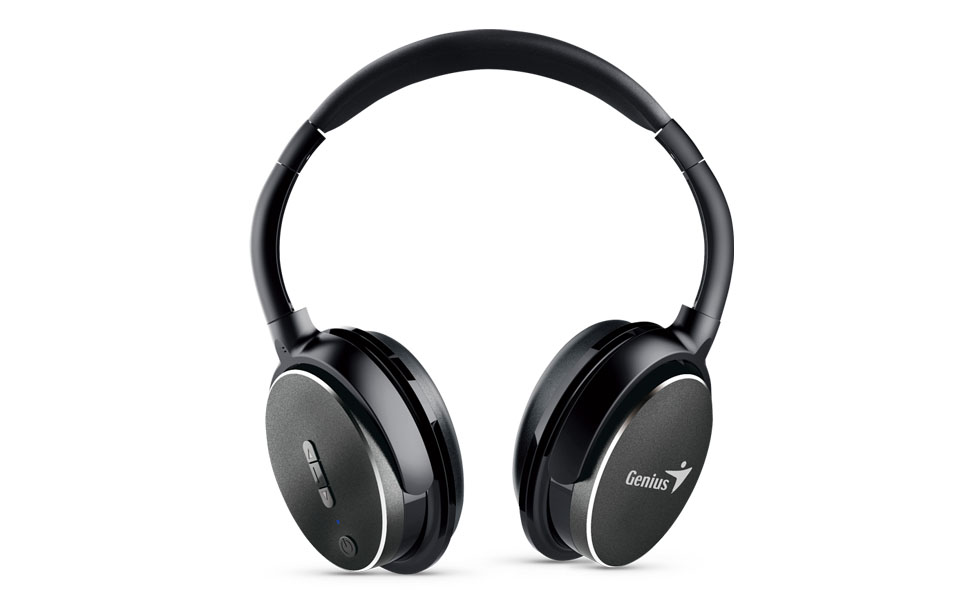 I had decided that a wireless feature was my number one criterion because untangling wires, catching wires in my coat and ripping my headphones out of the jack were constant annoying occurrences. Not only would Bluetooth wireless headphones solve these problems but I could also get up and make myself a cup of tea without having to pause – what a luxury! After looking around on the web for headphones that fitted the bill, I decided to go for the GENIUS Headset HS-940BT. These headphones looked ideal for me because firstly the price was reasonable and the annoying cable was gone, but also they claimed to have a 20 hour playing time, they are rechargeable, Bluetooth and looked classic in sleek black (I didn't want anything too glitzy or fussy).
When they arrived, I could not contain my excitement and I was not disappointed. This set of Bluetooth Headphones gets my undeniable seal of approval from multiple factors. First off, there's the fact that it's powered by Bluetooth which means you get crystal clear sound quality without any background noise. The sound from these headphones is excellent, great highs and mid-range, no annoying very high treble, just perfect. The bass is good and solid, and the volume goes higher than I found comfortable. In addition, the connection is excellent, I was able to move indoors two rooms away before I started to lose the signal.
Lastly, they are designed for the most comfortable fit possible, which means not only am I free to roam around without being tied down or tripping over stray cords, but they adjust to sit perfectly on my head with lovely soft cushioned padding over my ears. I am extremely happy with my new headphones and do not know how I have lasted this long without them! I have already purchased a pair for my sister and would highly recommend them to anyone.
Tags: gadgets headset technology