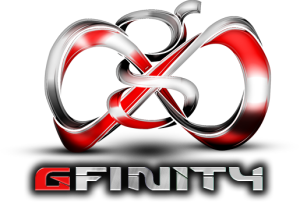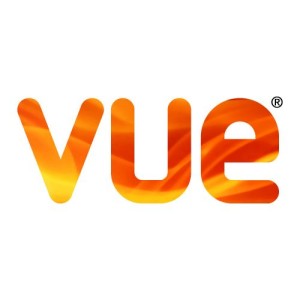 Where?
eSports are finally coming to the UK and perhaps in a place you wouldn't expect. Vue Cinemas have announced a partnership with UK eSports company, Gfinity, to give the eSports community a home. Gfinity will rent the Fulham Broadway site in West London from the cinema chain and transform it into a gaming arena. It will feature three custom-built stages and will have the capacity to house over 600 gaming fans. eSports lovers will be able to come from all over the country (and Europe) to watch events and competitions in the comfiest seats in spectator sports.
And it's obvious that Gfinity have thought about this deal and maximised what this could mean for eSports. The potential for expansion is exciting for gaming fans. Vue is an international brand and the option to host events around the country is an obvious possibility. Whilst the Fulham Broadway site will be the central hub in the immediate future, regional competitions and expos in the Vue's other branches will not be a far reach if the two companies can make this partnership work. What's more, as eSports' popularity sky-rockets, Vue cinemas across the country will also be able to broadcast international competitions from gaming giants including Activision, Blizzard and Valve.
When?
The arena will open in March just in time for the Gfinity Championships which will consist of 25 events every weekend right up until September. As well as the competitive eSports activity, Gfinity promises that this new arena will serve as a social hub where "gamers can socialise with friends, get to grips with the hottest game releases, grab a sneak peak at forthcoming titles and compete in events throughout the week". This concept is encouraged by the fact that Fulham Broadway tube station is less than a minute's walk away and there is a shopping centre adjacent to the cinema as well as plenty of hotels in the area that will accommodate any tourism that the new arena will attract.
In his statement, Gfinity CEO Neville Upton said: "This is a pivotal moment for Gfinity and an exciting time for everyone involved in eSports in the UK. We are delighted to have signed this exclusive agreement with Vue, a well established international brand, to develop and launch the UK's first and only dedicated eSports arena." Upton says that, in the next five years, he can easily imagine a dedicated eSports stadium in every major city around the world. For now, though, a dedicated cinema will have to do. And to be honest, it shouldn't be a hard conversion from cinema to eSports spectator arena.
Kevin Styles, managing director for Vue in the UK and Ireland told the International Business Times: "Vue prides itself on being at the forefront of cinema ensuring that we are an exciting and dynamic entertainment destination. This collaboration with Gfinity underlines this and heralds a new era for eSports in the UK."
This is exciting news for UK gaming fans and eSports competitiors/spectators everywhere and we can't wait until tickets go on sale so we can go and have a look at the brand new gaming venue. In the meantime, Gfinity will be keeping themselves busy organising the European Call of Duty Championships, which are taking place at London's Royal Opera House on February 28th.
What do you think of the eSports and their rise in popularity? Will you be racing to London to check out the new gaming arena? Or would you rather just stick to trolling teens from your sofa at home? Let us know by leaving your thoughts in the comments section below.
Tags: call of duty esports gaming Gfinity playstation vue Vue Cinemas vue magazine xbox