How many of us on Google's Android and Apple's iOS actually use Quickoffice as our suite of tools to deal with the documents, presentations and spreadsheets on our smart phones? The question was answered with a no that resonated with tones of a I-didn't -even know- it existed. The duhs and uh-huhs were too loud for me to understand why Google decided to pull the plug on the suite of office apps. It has been a little more than a year and the defunct app suite is now quietly being pulled off the PlayStore for Android and App Store for iOS. According to a statement on the Google Apps blog, the Quickoffice suite is now integrated with Google Docs, Sheets and Slides apps, resulting in the oblivion for the suite of tools.
Description of what Quickoffice did.
If you are one of the few who actually uses the suite, you may be able to use it, but since development for the app is ceased, new users can't upgrade or download the app in the future. The move to stop development on these apps came as a shock to the few users who were using it for about 14 months on both iOS and Android apparently. Google introduced Docs and Sheets as standalone attachments to the Google Drive, which was a stand alone app there.
At the Google I/O keynote on Wednesday last week, Slides for Android was revealed as the decision to pull out the Quickoffice was silently announced later. The iOS version is said to be due in the following months, with Google adding more muscle to the Drive suite of apps to be able to handle MS Office files easily. The important conversion feature – after all one had to convert files to Google formats before handling them – might have caused the premature death of Quicksoft, since it was a major selling feature.
The MS Office compatibility is yet to reach iOS, so Apple fans you still have to convert files before you can edit them on your iPhones with Google's suite of tools. Unknown to many Google took over Quickoffice in 2012 in a bid to bring MS Office compatibility and productivity into their fold. No one can beat MS Office with their suite of document handling and editing suites and I am sure it must be their biggest asset. Trying to increase productivity and attracting the business community with the range of Google Apps for Business was Google's main aim after all the range included apps like Drive, Calendar, GMail and Hangouts, apps that are still developed and receive regular updates.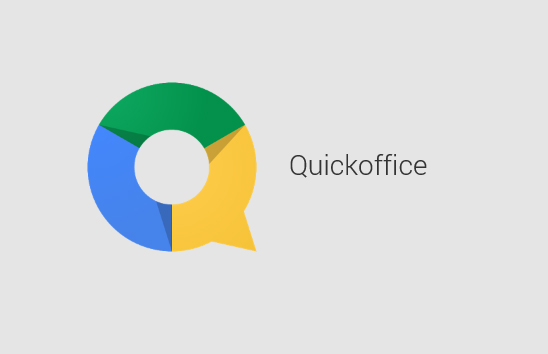 Quickoffice was originally free to use for enterprise users, with consumers required to pay for  the pro versions. This ended in September 2013, when the suite was made free for all in September 2013, and has now stopped altogether in June 2014. With Google focusing on adding MS Office compatibility to their Google Docs, Sheets and Slides suites, there is little or no need for the one feature that redeemed Quickoffice and kept it alive. The slow death of the apps from Google's stock of apps will unfold once Google finally figures out how to assimilate the much needed feature in their future updates.
So long Quickoffice. Welcome to Google Docs, Slides and Sheets.
Tags: apple docs Google iOS MS office quicksoft sheets slides