Having owned a BlackBerry Bold 9780, a BlackBerry Curve, BlackBerry Playbook, iPad Mini, iPhone 4s and a iPhone 6 for both business and personal use, I felt there was a need to write a fair unbiased comparison on some of BlackBerry's and Apple's latest phones (I live in the UK so please bear that in mind when I discuss app availability and pricing).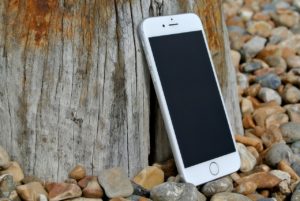 Look and Feel
Starting with first impressions I will discuss the look and feel of both devices.
The iPhone has a nice solid but light feel to it. With its cool aluminium frame and gracious curves it certainly isn't the ugly duckling of Smartphones. It does however feel very slippery and drop-able, and a quick search on Google confirms this a correct assumption to make. There have also been reports that the phone bends in people's pockets. After some extensive research I do not truthfully think this will be a concern for the normal user, I haven't managed to bend mine as of yet, despite being slept on and in my pocket all day.
The BlackBerry is also a lovely looking phone with its screen size being the first thing that stands out, as traditionally BlackBerry devices have small screens. The Q10 has a large 3.1" Touch Screen with 330ppi display. The BlackBerry is an extremely light phone, something BlackBerry actually aimed for, and it feels robust as well as light. It is clearly made of high quality lightweight materials.
Both phones have stayed true to their roots here, there are no radical design changes compared to previous phones so they both seem familiar and homely.
Winner – Draw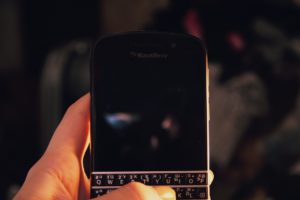 Performance
Both phones boast decent CPUs and although Apple are not keen on saying how much RAM they put in their phones, I imagine they are again of similar amounts.
The iPhone Running iOS 8 is a fast phone. It doesn't stutter when loading demanding apps and handles web browsing and videos with ease. The Q10 is also a fast phone, running BlackBerry 10 OS, BlackBerry's new OS, it handles all media tasks easily with only the slightest lagging on high performance apps.
Something else worth a mention is the fact that the BlackBerry has a MicroSD slot so you can add up to 64GB of additional storage, whereas the iPhone has fixed and expensive storage.
Winner – iPhone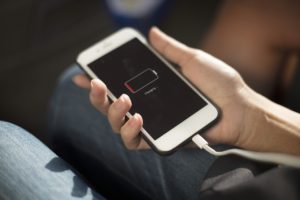 Battery
Battery life has always been Apple's weak point. The iPhone 4s was lucky to see a day through with light use but Apple has pulled out all the stops on the iPhone 6. You can use it all day and still have a bit of battery left. I expected the Q10 to wipe the floor here, but BlackBerry have sacrificed their always great battery life for improved performance. However the BlackBerry still offers slightly better life than the iPhone 6.
Winner – BlackBerry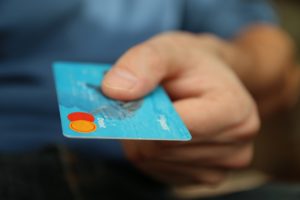 Price
This is where the BlackBerry can shine. How much do you want to spend on a phone over 24 months? £1113.75 or £479.76. That's the price difference between the iPhone 6 and the BlackBerry Q10 (correct at time of writing). Both plans come with the 16GB model, 4G with EE, 1000 minutes, 1GB data and unlimited texts.
Winner – BlackBerry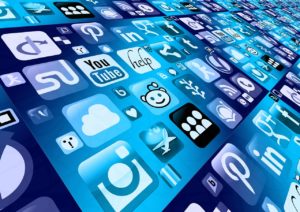 Software & Apps
The iPhone had a huge head start over everyone on apps but in recent years Apple is actually behind Android on this. The Apple AppStore boasts a huge 1.2 million apps whilst BlackBerry has a measly 130,000. Android is the leader with 1.3 million apps in its Google Play store. I think it is worth noting that the quality of apps in BlackBerry World isn't great but they are working hard to improve this.
Despite BlackBerry being so far behind there is a bright light at the end of a short tunnel. BlackBerry can now support Android apps and they are easy to install (unlike the BlackBerry Playbook). There are stores that can be downloaded, the main ones are the Amazon Appstore (240,000 apps) and Snap (a port of Google Play with the full 1.3 million apps). Please note that not every app works but it's a great start and means that you're not going to be left out as a BlackBerry user anymore.
The BlackBerry 10 OS is also great for communication with a new feature called 'The Hub' which lists all your accounts including Facebook, Twitter, LinkedIn and Whatsapp. The BlackBerry also displays all your notifications on the lock screen which usefully don't disappear as soon as you unlock the device.
I still think iPhone has the best software and the best apps but BlackBerry are catching up quickly and with the release of BlackBerry 10.3 OS I think BlackBerry again will be a real contender.
Winner – iPhone
Overall
There has to be an overall winner to this, the phone I chose to keep and the one I would recommend you buy. This isn't an easy decision. The iPhone is used by everyone, it's a status symbol and a known brand, whereas BlackBerry used to be a business phone, it has tried to change before and failed, but is back with a fighting chance. It is up to the individual, if you want a phone that is great for communication and being a phone then the BlackBerry is the best choice, whereas if you want the latest mobile games and apps then the iPhone is the winner.
Personally I'm keeping the BlackBerry, and I love it.

Tags: apple Blackberry BlackBerry Q10 iPhone6