Though the email management platform or service you use depends upon the environment you are working in. But the recent trend shows the Zimbra & Exchange server are most sought-out applications. So, we decide to compare this application from a generic point of view.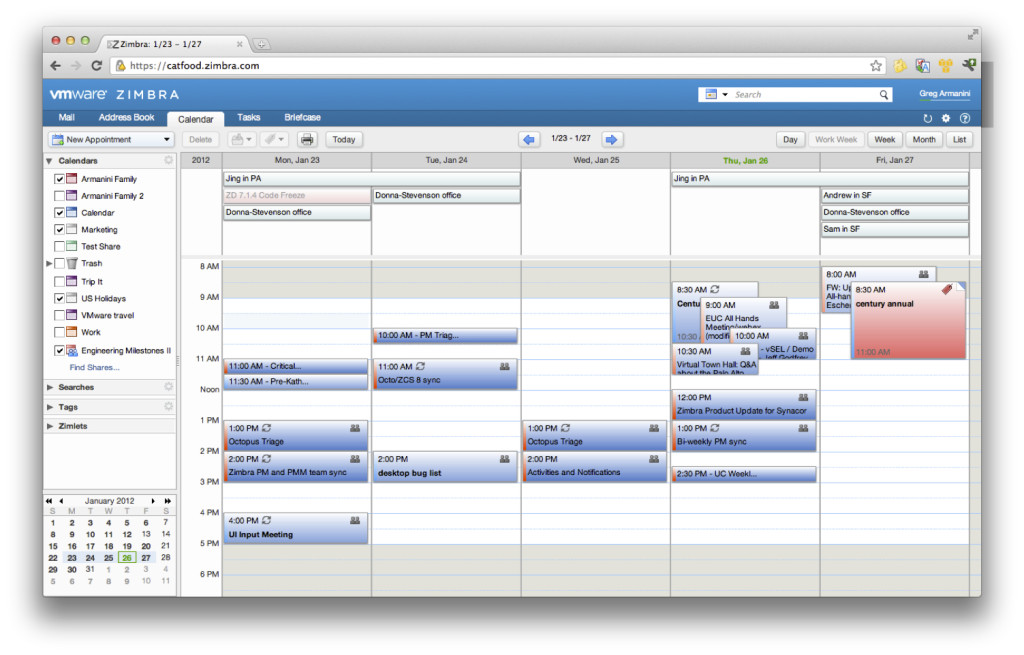 If you say Zimbra, it enables users to consolidate their hybrid email system into a single platform. Also it provides Advance Web Output, Domain Management and also Desktop Client Compatibility. Basically, it is a unified collaboration platform created for messaging & other purposes.
But, when compared with MS Exchange server, we see that Exchange emerges as a more superior emailing platform. It has all the features, which Zimbra have, along with the following features:
Based on your needs, tailor your output
Bigger Mailboxes
Protection to all data
Provides data loss prevention
Manage mailboxes both on-premises & online
Supports wide range of Devices, Email Types & Platforms
Is there a way to migrate Zimbra to Exchange Server?
Yes, there is a way to perform Zimbra to Exchange migration. But, there are few factors which determines, how you will get the job done, which are as follow:
Zimbra can export its data to TGZ file format
MS Exchange Server support EDB, OST & PST file format
As the requirement here to migrate Zimbra to Exchange Server, we need a solution that can migrate TGZ files from Zimbra/Zimbra Desktop to PST format, after that we can import the PST in MS Exchange.
Zimbra Converter is the best option to move Zimbra to Exchange Server, but it will migrate the files via Microsoft Outlook. PST file is MS Outlook native format, which in turn is the mail client of MS Exchange, so in this scenario, we will first convert Zimbra to Outlook PST then import the file into MS Exchange.
Steps to use Zimbra Converter?
First, Export Zimbra TGZ file
Open Zimbra then go to Preference >> Import Export
In Export section, choose the Data type you want to convert (Zimbra Converter can migrate mails, address book, calendar & tasks)
Then click on Export button, choose location to save the TGZ file
In few seconds all the Zimbra data will be exported to TGZ file
Second, Unzip TGZ file
Right-Click on TGZ files & select Extract Files
You will get the Unzip TGZ folder (we will convert the unzipped folder into PST)
Third, Migrate TGZ to PST format
Install Zimbra Converter
Choose Conversion: Single Mailbox & Multiple Mailboxes
After that select the mailbox(es) & start migration
Note: Remember before starting the migration, you must have MS Outlook configured in your machine to perform Zimbra to Outlook migration. No need to have Zimbra installed at the time of migration.
Last, Migrate PST to MS Exchange
Using the CMDLET command on the Exchange Management Shell you can manually migrate PST files into MS Exchange.
Zimbra Converter does not make changes to the files during the migration procedure. It keep each & every data as it is, email layout, email header & attachments are maintained by the software. Also is retains all Contacts files & sustains the Calendar & Tasks elements as well. Basically, you will be viewing you files in the exact way in MS Exchange that you have been doing in Zimbra.
Tags: converter files outlook Zimbra