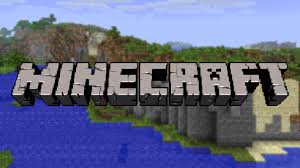 After a series of rumours and various figures being floated about, it has finally been confirmed that Microsoft has indeed purchased Mojang, the company that created Minecraft, for $2.5 billion. The confirmation comes after Mojang's Owen Hill released this statement to PC Gamer;
"Minecraft has grown from a simple game to a project of monumental significance. Though we're massively proud of what Minecraft has become, it was never Notch's intention for it to get this big.
"As you might already know, Notch is the creator of Minecraft and the majority shareholder at Mojang. He's decided that he doesn't want the responsibility of owning a company of such global significance. Over the past few years he's made attempts to work on smaller projects, but the pressure of owning Minecraft became too much for him to handle. The only option was to sell Mojang. He'll continue to do cool stuff though. Don't worry about that.
"There are only a handful of potential buyers with the resources to grow Minecraft on a scale that it deserves. We've worked closely with Microsoft since 2012, and have been impressed by their continued dedication to our game and its development. We're confident that Minecraft will continue to grow in an awesome way.
"Minecraft means many different things to millions of people across the world, and to each and every Mojangsta. We feel that this is the best way for everyone – you guys included – to benefit."
There have been no announcements as to what this will mean for Minecraft and non-Microsoft platforms. Hill asserted that it should not mean the gaming phenomenon will become a Microsoft exclusive but this has not been confirmed by Microsoft themselves. We will have to keep our ears to the ground but with Minecraft having sold 54 million copies across all platforms, Hill's assertion might be an accurate one.
Minecraft was first released in beta form back in 2009 and published as a full release title in 2011. In May 2012, it was released on Xbox 360 as an arcade game and later on PS3 in December 2013. Minecraft received many awards in 2011 including the Innovation Award, Best Downloadable Game Award, the Best Debut Game Award and the Audience Award, as well as the Seumas McNally Grand Prize, from the Independent Games Festival in 2011. In 2012, Minecraft was also awarded a Golden Joystick Award in the category Best Downloadable Game.
To read Notch's statement on leaving the company, click here
Tags: gaming Microsoft Minecraft Mojang Notch PC