Summer is here and with it comes the Netatmo JUNE, a new gadget that will monitor your exposure to sunlight and give you personalised recommendations on how to stay happy and healthy in the sun whilst trying to avoid those nasty red burns. The Netatmo requires two components, an iPhone and the JUNE bracelet, a stylish little device designed to look like a piece of jewellery.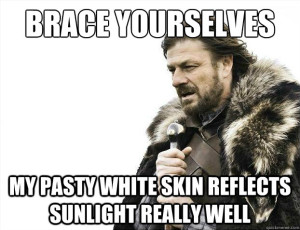 After installing the app, you register and answer a few questions such as your natural hair colour and eye colour, as well as the tone of your skin and how well you tan and how easily you burn. This tells the app how best to look after your skin, then connects up with JUNE to start giving readings. This neat little gadget communicates with your phone via Bluetooth to give you real time updates on the best ways to protect your skin at that particular time, from keeping you up to date on UV levels to telling you when to go sit in the shade or put on some sunglasses or a hat.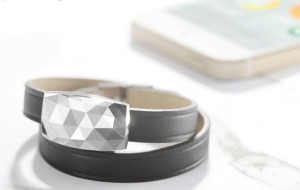 Netamo JUNE is designed to look like a cut crystal that sits on either a leather bracelet or silicon wristband. It comes in three colours; platinum, gold or gunmetal and can be yours for 95€. At least the app is free! This cost also covers lifetime support with the gadget. According to Netatmo, JUNE has one month of battery life and takes roughly 12 hours to charge off of a USB wall adaptor. It's rain, splash and sweat resistant, but I wouldn't recommend taking it for a swim as it isn't fully water proof. In order to run the app, you'll need at minimum an iPhone 4S with iOS 7.
Netatmo has been awarded two CES Innovations and Design Awards for JUNE, winning "Wearable Technologies" and the "Tech for a Better World" categories in 2014.
Would you be likely to shell out for a Netamo JUNE of your own if you were hitting the beaches this summer?
Tags: gadget netatmo netatmo june skin care summer holiday uv monitor