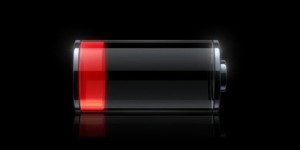 Qnovo, a start-up company based in Newark, California, have developed a technology that can produce faster charge times and longer battery life for smartphones and other electronic devices. Welcome news, since with each release, smartphones become more powerful and consequently more power consuming.
Qnovo reduces charging times by a third through delivering a higher C-rate (also referred to as charge rate) to the battery. Traditionally, this method of supplying a battery with greater power results in internal degradation and thus reduces charge capacity. However, by employing Qnovo's technology and embedding their complex algorithms, the health of the battery is monitored and maintained by dynamically adjusting the charging current delivered. Qnovo's CEO, Nadim Maluf, told Forbes, "Our method comes from what the automotive and aircraft engine industries have done, which is to measure the performance of their products in real time and created closed loop systems to really monitor what's going on and improve efficiency."
The algorithms result in a faster charging time and extended battery life without causing detriment to the lifespan of the battery. Qnovo's results are remarkable, in just fifteen minutes of charging, up to six hours of battery life can be recovered.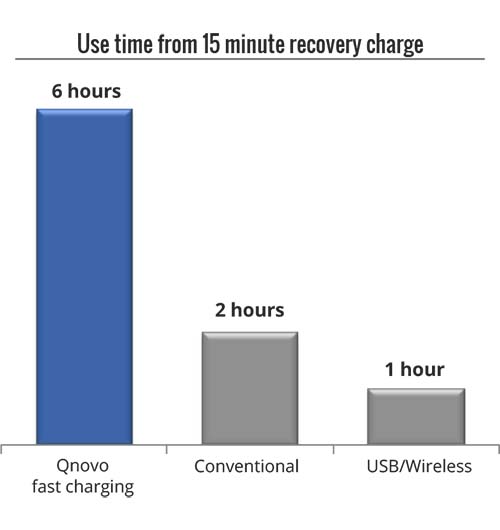 Qnovo currently have two distinct products to improve battery performance; QNS their software-only solution and QNS200, an integrated silicon chip that produced their best test results. For safety reasons their software is not available as a downloadable app since optimisation is specific to the device. Promisingly though, they claim "the implementation of Qnovo's technology requires no modification to the battery design or manufacture", meaning with the aid of manufacturer cooperation, we could see the benefits of this technology sooner rather than later.
The readiness of their technology is a significant advantage over adoption of newer battery technologies to outstrip the current lithium-ion batteries, such as portable hydrogen fuel cells; which are far too expensive, or silicon anode lithium-ion batteries; which are still in the development phase.
To find out more about Qnovo, click here.
Tags: battery battery life charger charging iphone qnovo QNS smartphone