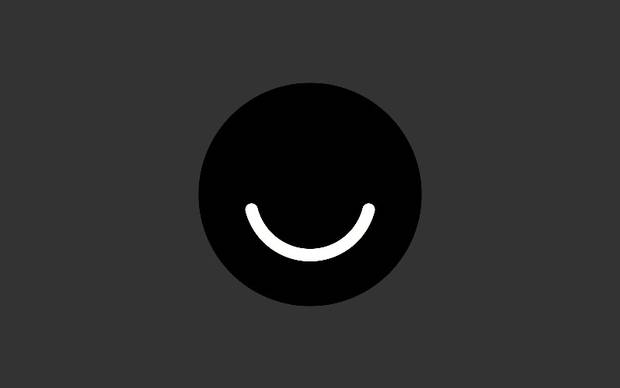 There is no such thing as bad publicity, they say, and it could not have been truer in the case of the internet's latest anti-social networking site Ello. Millions of us use pseudonyms on all our social media profiles and Facebook's latest policy against the LGBTQ community, was Ello's cue to take the spotlight. Not a very social-media friendly person myself, Ello needed some introduction, but not until I tried it out myself.
Here is what went down with Facebook and the artistic members of the LGBTQ community – certain artists who preserve the mystique of their artistic endeavours with pseudonyms, were forced by Facebook's increasingly annoying invasion of privacy, to revert back to names that appear on let's say, a driver's license or passport. Now, if this were a government organisation and required your real name I would understand, but it's Facebook. Come on, it's the world's first place people go to share everything they want about themselves. People rightfully are raising a hue and cry about it, but one company Ello is making the best of it.
Ello, as some say is the new anti-Facebook on the internet. The descriptor is perhaps the best way to describe Ello, an invite based network that has someone reportedly selling the invites for as much as $500 on ebay. Facebook's crackdown on using real names equals more Ello invites and users. Paul Budnitz, Ello's founder is a man of many talents. An artistic person himself, Budnitz is a designer, author, filmmaker, and serial entrepreneur. With so much to share with the world, you'd expect Budnitz to be someone who shares everything on social media. Oh no. Here's where he turns the tables. Anonymity, a simple pleasure stolen from most of us ever since the internet blew up is thankfully restored by Ello and Budnitz. Budnitz worked with design firm Berger & Föhr and Mode Set – creative technologists – based in Colorado to design the social media platform that aims to topple Facebook.
Do not assume that Ello is benefiting only from Facebook's real name usage policy. Ello has trimmed down the advertisements and annoying recommendations that Facebook throws up at you to zilch. Its beautifully tailored interface aka simplistic design is a far cry from, ahem, the ubiquitous blue Facebook sports.
After using Ello for two days, I must admit I'm in love with it. The anonymity it offers is so refreshing. I've made a list of reasons of why you need to try Ello pronto.
The Sign up process
Does anyone remember signing up for Facebook? All the information including your date of birth and gender is obviously being stored somewhere and ergo, the accusations of  data-mining levelled against Facebook. Ello, on the other hand has a different approach. Ello invites you to sign up and with every new user signed up, 25 invites are sent out. Choose your user name aka URL and a display name and if you plan on changing it in the future, Ello allows you to do that anonymously. The sign up process I guess, is why most people are hopping on the Ello bandwagon. Who wouldn't, when the sign up is as easy as 1-2-3.
Ello X Facebook
Facebook has a lot of recommendations and advertisements, there's no denying that. Ello beats Facebook with its bare-boned, minimalist and ad-free interface. Ello is sparse to the extent that other features go unrecognised. The focus is on the user and content, something that needs to be highlighted. Post your content like you would on Tumblr, mention your friends like you would on Twitter and share content that focuses on you and no one else. Think the best of Tumblr and Twitter mixed together to form a Twitblr or Tumbter if you like. Hell, call it whatever you want, but Ello rocks.
Customising anonymity
How can the promise of privacy and anonymity be held if there is no way to verify and tweak it? Ello allows you tweak the username, accessible by anyone at Ello.co/username, the header image and the display image. Add a short bio description or add links, just make sure you separate them with a space to make sure that all of it is saved. Ello's promise to remain ad-free and respect privacy, sounds dubious to some naysayers. It does use Google analytics to track visitors to the website – something you can opt out of, with Ello's explanation on what it does with the data – and promises never to use the harvested data for income. Disabling your Public Display profile, limits your profile views to fellow Elloans. While this means that others can't see you, should you decide to delete your profile, according to Ello, your profile will be taken down, but content will be retained for future uses. How are they making money then? Well, Ello plans to add additional features in the future for a price. It is too early to speculate the features they plan to add, but let's wait and see.
There's no LIKE Button:
An ecstatic yes was my response, when in spite of scouring for the elusive button that signifies my approval of content I like, yielded nothing. No more hogging for likes and getting recommendations left, right and centre from previous choices like Facebook did. Streamlined as a way for Facebook to gauge a user's response to content, the like is replaced by a Tumblr-esque feature called "LOVE." LOVE stores posts to peruse for later and weirdly, does nothing else. Ello categorises your followers as Friends and Noise, allowing you to follow every post from Friends, while you randomly scan content like you would on Pinterest from people branded Noise, although they wouldn't know they're branded as "Noise". Borrowing a feature from Twitter, Ello simply allows you to follow fellow Elloans without intruding their privacy.
Features
Ella is run by just a few people, who probably in all fairness did not expect the project to attain the success it did overnight. Still in development, Ello has bugs which will be fixed in time. For starters, creating a post is just clicking the black box and typing away. Format your text with the standard options and tips available in the markdown. Ello has emojis and videos for now, while NSFW content is blocked until said feature is enabled. JPG, PNG, and GIF formats are supported for now, although you have to be careful about uploading and editing them, since they can disappear at will or just get cropped awkwardly. Written posts don't go off the grid, but since photos may, it would be nice if Ello warned you before they're deleted. The search field on the Discover page doesn't work right now, but in time it will allow you to search for content and users. The glitchy but aptly designed Ello Facemaker tool, layers the Ello logo on your display picture, the first or last step as you may see it in your baptism as a Elloan.
Here's Budnitz's manifesto for Ello, a well taken pot-shot at Facebook.
"Every post you share, every friend you make and every link you follow is tracked, recorded and converted into data. Advertisers buy your data so they can show you more ads. You are the product that's bought and sold."

"We believe there is a better way. We believe in audacity. We believe in beauty, simplicity and transparency. We believe that the people who make things and the people who use them should be in partnership."

"We believe a social network can be a tool for empowerment. Not a tool to deceive, coerce and manipulate — but a place to connect, create and celebrate life."

"You are not a product."
Try Budnitz's crazy concoction of Tumblr, Pinterest, Twitter and a tiny bit of Facebook (after all, that's where the inspiration came from) and let us know what you think. If you prize anonymity, you'll absolutely love the tranquillity it supplies. Ello does really keep the noise away.
Tags: Berger & Föhr data mining Ello facebook ModeSet Paul Budnitz Pinterest privacy social media platform Tumblr