Can you remember a time before "there is an app for that"?
We can't either.
Mobile phone applications have revolutionised our lives – for the better. Now there are apps that can help you monitor your fitness, apps to help you better get to sleep – even apps for to help women track their fertility!
However, despite the wealth of apps – it can still be hard to find the most useful, or the coolest ones, without that all-important word of mouth recommendation.
We're here to help. We've talked to people in the tech world and asked them exactly what apps they like the best and use the most.
From their answers, we've made this handy guide – to the coolest apps of 2018.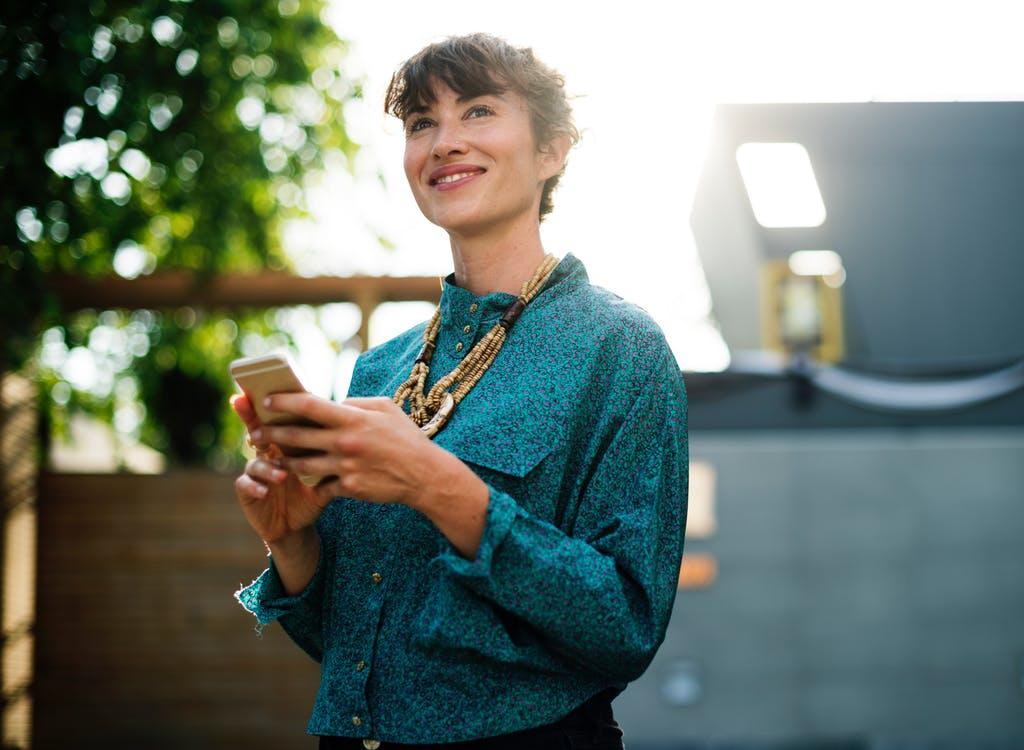 Google Arts and Culture App
"I live in London and have done for years, so as you can imagine I almost never leave! Unfortunately, I am only half-joking.
Luckily, this app helps me get to grips with the collections of other galleries internationally; a feature that's endlessly useful for my job as the Digital Marketing manager of a private gallery.
Plus, the arts and culture think pieces, free on the app, are some of the best arts journalism in the business! Great for ideas for my job."
–  Poppy Taylor-Watts, Digital Marketing Manager, London.
"I work as a graphic designer, but my passion for image doesn't end when I am away from my computer.
In my own time, I like to make films. I've found no better tool than Filmic Pro for making movies on an iPhone. It allows you to individually change focus and exposure – a tool that the iPhone doesn't have alone. I'd recommend Filmic Pro to any wannabee movie-maker."
–  Anselmo Schröder, Graphic Designer, Berlin.
"This app has helped me so much over the last year. I am so busy these days; going freelance in this city was the best decision– but it can be so stressful!
Simple Habit gives me five minutes of calm on a busy day. The five-minute meditations help refresh me to do my best work. Most of the lessons are free – but I've upgraded to the premium because I love it so much!"
–   Sudarat Puntasrima, Web Developer, Chiang Mai.
"I've lived in the U.S. for fifteen years now, and by far this is the best tool I've found to streamline sending money back home. I'm proud to call myself a contributor to the U.S. economy, and a tax payer, but sometimes I need to send money to my parents, friends and family back home.  
Usually it's a painful process, but Pangea have really streamlined it. Now you can wire your money to India at the click of a button."
– Pranav Kalyani, SEO Analyst, Miami.
"I am passionate that all women should download this app! There are many replicas, many of which are overpriced, but Clue is still the best. If you are having trouble keeping track of your cycle, this is the app to help you keep up with your natural rhythms."
–  Hekla Jóhannsdóttir, App Developer, Reykjavík.
"Sorry Microsoft users, I don't know if you can get this. Most iPhone users don't even know about it, although it comes with the phone, but trust me – it's the best.
I finished my masters two or so years ago, and I miss it. On a slow day in the office, I listen to a lecture by a real university professor on this app at work. You get everything – business, physics, history, anthropology, religion. I can't get enough. On the worst days in my job I still feel my mind growing."
– Jaap De Haan, PPC Marketer, Amsterdam.
"I am lucky enough to live in Singapore, the greenest city in the world, with my beautiful wife. I find myself spending a lot of time in parks and botanical gardens, with and without my family.
PlantSnapp helps you to identify plants, all you do is take a photo, and the app lets you know what they are and where they came from. It's very good, actually. I feel so much more connected to the nature in this amazing place."
– Flann Fagan, Data Analyst, Singapore.
Tags: apps Clue Filmic Pro Google Arts and Culture iTunes U Pangea Money Transfer PlantSnapp Simple Habit