Taking the world by storm once again, tech innovators Apple have recently announced its annual Worldwide Developers Conference (WWDC) at San Francisco's Moscone West in June later this year. This year will be concentrating on Apple's two main mediums, iOS and OS X.
Apple declared that this year's conference will showcase more than 100 technical sessions along with more than 1000 Apple engineers. WWDC will display the best apps from the last year and demonstrate its progression from 2013 to 2014. The conference gives the press and developers a chance at a glimpse of the next generation of advancing apps. The big reveal is mainly focused on operating systems and innovating software, with a chance for desktops and laptops to get a renovation.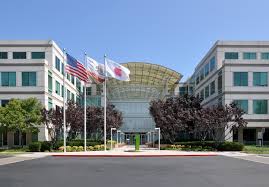 Tech developers from around the world will gather in San Francisco to attend sessions, classes and discuss the fundamental details of formulating programs for several operating systems.
"Every year, the WWDC audience becomes more diverse, with developers form almost every discipline you can imagine and coming from every corner of the globe", said Philip Schiller, Apple's senior vice president of worldwide marketing. "We look forward to sharing with them our latest advances in iOS and OS X so they can create the next generation of great apps".
Last year saw the unveilings of Apple's desktop operating system, OS X Mavericks and an increasingly advanced update to the mobile operating system, iOS 7. However, this year, Apple is highly likely to give us a fleeting look at the brand new iOS 8, the updated functioning system for iPhones and iPads.
An alleged new feature is the Healthbook, a focus for health and fitness apps that utilizes all the sensors stored into the mobile device. It is likely that Apple will be releasing an update on the new Mac operating system, 10.10. There is high speculation that Apple will follow the same design feature from iOS 7 to the desktop operating system, known as Syrah.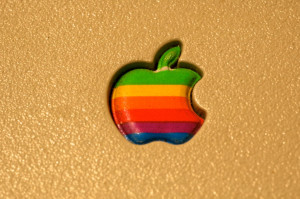 The MacBook, iMac and MacBook Air have been installed with newer and faster  processors. In particular, the MacBook Air may eventually be upgraded to  receiving 'retina display', in other words, high-resolution screens. Apple users are  likely to be expecting greater connectivity between desktop and mobile  operating systems.
Apple has constantly repeated that OS X is a keyboard and mouse experience  whereas iOS is purely a touch experience. There has been assumption over  developments to Siri and a more improved iCloud support to handle services like  Dropbox, Microsoft's OneDrive and Google's Drive offering. Apple are particularly secretive and may just slip in a few surprises at this year's WWDC.
It is yet to be seen what the tech world has to offer! Apple has changed the way in which users live their daily lives. All because of developers and the apps they create. They write the code. And change the world.
Tags: apple apps conference Developers iMac iOS 7 Laptop Mac MacBook MacBook Air OS X systems technology