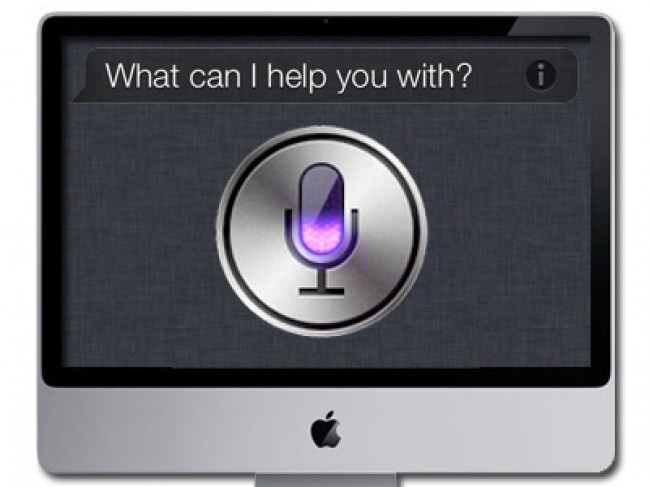 This year is shaping up to be an enthusiastic and exciting one at least for Apple. After the much heralded Beats takeover, the launch for the iPhone 6 in September is a life event for many fans. Virtual assistants are all the rage now and with Windows launching a Siri alternative Cortana, one would obviously expect Apple to do something about it. Siri is now transforming from an app to an accessory, becoming the third hand on Macs, something that needed to be done long ago.
In a new patent on AppleInsider published by United States Patent and Trademark Office (USPTO), Apple outlined its plans for Siri on the Mac. Siri, an iOS feature, achieved popularity for being the most reliable virtual assistant at least on the smart phone front. There are alternatives, but let's face it, there are few things that Apple does best and one of them has to be Siri. I would've expected this feature to have made the crossover from iOS to the Mac a long time ago, though Apple may have reasons to explain why it did not happen sooner. The voice dictation feature did make the jump, but that's pretty much what happened as far as a functional Siri for the Mac was concerned. This patent is an excellent report on how Apple plans to port Siri to the Mac putting the idea on paper.
Just like an iOS device, Siri will reside in the background or on the ubiquitous dock. Initiating Siri should be a breeze, or at least Apple plans on making it so. My best bet would be the voice prompt "Hey Siri", an iOS 8 feature. Voice activation and gestures are being recommended in the patent for now. Siri responds to commands although, other than just periodically setting alarms and countdowns, shuffling music on your play-list or directing you to the nearest restaurant or theatre, it can do more on the Mac.
According to the patent, you can copy and paste images as the mouse hovers over it, transfer files between apps or even better, let Siri organise the files and folders with just a Hey Siri. How cool is that, huh!
Marketing the move as the third hand on your Mac is probably the best Apple can do for Siri right now. A portion of the patent discusses this, elucidating Siri's role as an accessory in the manner of a mouse and keyboard. Apparently, one can use Siri to interact with apps in the background, as it works on the app that is currently running. The example illustrated in the patent shows Siri looking for pictures of the globe to be inserted in a Keynote presentation that is currently being worked on.
It has been a long time for Siri to come over to Mac land, but, it is difficult and not impossible to replicate Siri's functionality on the desktop. A great deal of work obviously needs to be put in terms of engineering the product to perfection upon its release. Apple's OS X Yosemite beta preview does not include this feature but, with the amount of time and work put into this project, Siri on the Mac will become a very effective feature in future releases.
Tags: apple Cortana iOS iPhone6 OS X Yosemite