Essay writing is one of the most stressful experiences in college. It takes time and keeps you away from some of the most interesting encounters. Hiring a thesis writer is one of the options to make school work easier. Here are other tips to consider.
Review and Understand Instructions
The uniqueness of each paper lies in instructions give. Unless you have understood these instructions, it will be impossible to produce a captivating paper. Read through all the instructions and ask questions wherever you do not understand.
Develop a Captivating Topic
Readers interact with your topic first to determine whether they will read through the body. If the topic is mundane, the paper will be dropped immediately. Make it compelling to read through a title that elicits curiosity.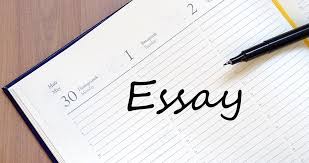 An outline is used for planning. Top thesis writers recommend the use of an outline to ease planning. An outline gives you an idea of how your ideas will flow from introduction to the body and conclusion. With an outline, there are no chances of repetition of ideas. You will also not omit any idea and therefore produce ideas that are well supported.
Make Your Introduction Catchy
The introduction gives readers a reason to go deeper into the paper. Use compelling statistics, a story, quote or such tactics to introduce your idea. If the introduction is thought provoking, there is curiosity to read through to the end.
Formatting makes a paper easier to read and understand. There are different formatting styles as will be indicated in the instructions. Understand what each formatting style demands and follow these rules religiously. This will make your arguments easier to follow.
Make Your Arguments Verifiable
Academic writing is about providing information that can be supported. Do not make wild claims on any subject. Provide citations and end your paper with references. Ensure that the materials you use for verification are high quality and credible for academic purposes.
Set aside enough and appropriate time to work on your paper. Determine the activities to go into drafting the paper including data collection, research, compiling and editing. Find the most comfortable time to work on the paper, especially when the mind and body are relaxed. It helps you produce the most compelling arguments.
Work on Structure, Flow and Format
Each paper has set structure, chapters and formatting. Adhere to these instructions. Use samples and examples if these instructions prove difficult to understand. There is high regard for a paper whose structure, flow and format are accurate.
Make your arguments fresh and captivating. Fresh ideas are interesting to read. They also provide value to readers. No one will look twice at a paper that is a repetition of old ideas.
Review the paper after completion. You may need the services of a professional editor. This ensures that you do not submit a paper that is full of errors.
Hire professionals to ace my paper in order to produce captivating work. Make your paper unique from the title to ideas discussed and presentation. In case you need help, your teacher is available.
Tags: college essay