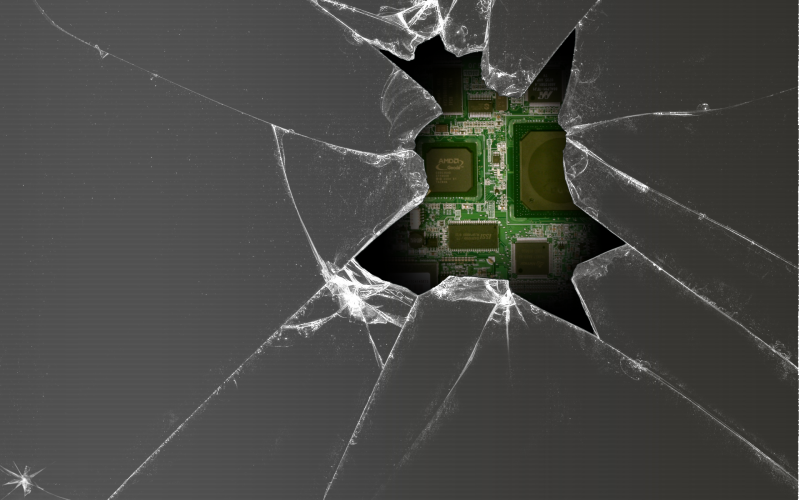 Desktop PCs had a bit of a horrid time last year; with sales of the traditional PC down by approximately 5.6% from the previous fourth quarter, according to the International Data Corporation's (IDC) Worldwide Quarterly PC Tracker, many tech analysts are predicting that the desktop is tantamount to an endangered species. The inexorable march of mobile devices has steadily eroded the desktops share of the ever-popular computer market and consumers are starting to ponder if desktops are worth their weight in money – commonly derided by some as being rather 'last century'. So exactly how long does the desktop have left?
Contrary to what you may have heard, the current sales trend is nothing new. In fact, toward the end of last century (and the beginning of the 21st) laptops and notebooks experienced an unprecedented surge in popularity, particularly within the business community, and many consumer analysts at the time were expecting laptops to eventually replace standard desktop computers as sales of traditional PCs began to decline. Granted, even today, laptops and notebooks continue to outsell desktops by an approximate 8% margin and the IDC predicts this will increase to 10% by 2017. Consumer attitudes, as demonstrated here, are clearly in favour of mobile computing.
The reasons cited for the laptops popularity include its inherent ability to enable people to work whilst on the move – A feature it shares in common with the modern tablet and smartphone market. This much-prophesised demise of desktop computers didn't come to pass, however. Laptops certainly helped diversify the market but the beleaguered desktop managed to weather the storm and still remains a staple product in the global technology industry. So what's all the fuss about?
There's no denying that desktop computing has managed to retain a highly active user base and, regardless of what happens concerning the rise of mobile/tablet technology, the traditional PC will always be capable of maintaining a steady stream of dedicated followers, both among businesses and home buyers. The key problem in this instance is that mobile computing has benefitted from many of the key advances in modern technology, including web access, touchscreen functionality, wireless interactivity, cloud storage and digital transaction features. Essentially, tablets and smartphones are part of a much larger shift in the way we, as consumers, utilise and engage with new (and pre-existing) technology.
There's also the added demand from wider society that technology be more portable than ever before, since the modern working environment places so much emphasis on multitasking, plus the fact that people are more on the go than they used to be. The way we communicate on a daily basis has changed and diversified so radically that consumers desire near-constant access to web features that enable them to work whilst on the move, including email accounts, social media tools and a wide range of cloud-based services. Effectively, people can start work sooner than before and, ultimately, finish work much later.
Supporters of the PC would argue that tablets and smartphones lack the raw computing power you would find in a typical desktop computer and they're capable of storing far more information than is currently possible on mobile devices. For most firms this point is mute as the vast majority of successful businesses, large and small, don't necessarily need an arsenal of 8-core, 16GB power-hungry monstrosities to get the work done. Additionally, Mobile devices have largely sidestepped these sorts of issues, utilising a number of portable storage formats such as SD cards, memory sticks and, most recently, cloud storage.
The understated All-In-One desktop also suffers from a similar conundrum, including the new touchscreen models, as they function in much the same way as a regular desktop – despite being heralded as 'the best of both worlds' by some in the tech industry. It's because of this marked decrease in popularity, particularly amongst many home buyers, that many electronics retailers (and even some manufacturers) have shifted their focus away from desktops and have invested their resources heavily in promoting mobile technology, most notably laptops (especially Ultrabooks) and tablet hybrids.
2015 will be a pivotal year for the poor old desktop; certainly, at least to to my mind, there'll always be several distinct advantages in owning one but, I suspect, many casual buyers no longer view them the same way they once did.  Whereas desktops were once at the forefront of home computing, their importance has waned considerably these last few years. As the gap between desktop PCs, latops and tablet computers continues to blur over the coming years it's likely their relevance will alter further. Besides, 2015 doesn't necessarily spell the end for desktops per se, it simply illustrates one stage in a continuing evolution of what we understand a desktop computer to be.
Tags: 2015 All-In-One apple Desktop IDC Laptop Moble device PC PC sales decline Personal Computer Smart Phones social media tablet The Cloud Touchscreen Windows