Gaming laptops have usually been very expensive and may not be in your price range. With the recent technology changes, you can now buy a gaming laptop for less than $800 and have the perfect gaming experience. There are several things and features that a gaming laptop should have to ensure that games run better and that your system does not crash while you are still playing. You can get more information about the laptops and other features at Top Probe's guide on good gaming laptops under $800. This will help you to find a laptop that fits your gaming expectations. Before purchasing a gaming laptop, there are a few things you should consider before purchasing one.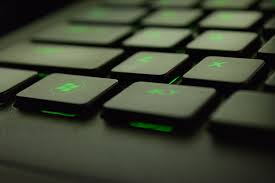 You should consider the type of platform that you prefer to use on your laptop. The Chrome OS works best when you are purchasing Chromebooks. The downside of this is that you need a constant internet connection for it to work effectively. The Windows OS is the most common and upgradable platform. It has good control and systems up to Windows 10. This is an upgrade compared to the Chrome OS. The Mac OS and Linux OS are good but there are no affordable laptops that run on these two platforms. When you know the platform you prefer, it will be easier to find a gaming laptop with adaptable features.
When you are reviewing and seeking to purchase a gaming laptop, its specification is usually very important. You should check the type of processor it has. The processor will ensure that your laptop works faster and does not crash when handling the complex software. Multiple core processors will help you multitask while using the laptop. Ensure that its RAM is enough to enable the processor to handle multiple software at the same time.
A high RAM will also allow you to handle the complex software. The internal storage should have enough space to hold your games and also backups. A hard drive is more affordable than an SSD hence it's more advisable to have. You should also check the graphics card and ensure that it can run complex games on your gaming laptop.
When purchasing a gaming laptop, you will need a laptop that can hold enough power even when it is not plugged into a source of electricity. This will ensure that the power does not go out before you can save your game; you will have ample time to save your game and even play a little more.
The size of storage space in the gaming laptop is very important because it will help you know the type of software and games you can install. The storage space will also enable you to save your progress when you play.
There are so many different brands of gaming laptops that have created by different technology companies. From reading reviews and your own experience you may prefer one brand to another.
Tags: battery gaming laptops platform storage technology