The internet has transformed everything in our lives. We no longer need to load up the CD player in order to listen to our favourite music and doing our weekly food shop can be done at the click of a few buttons in the comfort of our homes. In the past few years, the way we gamble has also changed. We don't need to travel to a casino or a bookies in order to place a bet, all we need is a good internet connection and we can play online.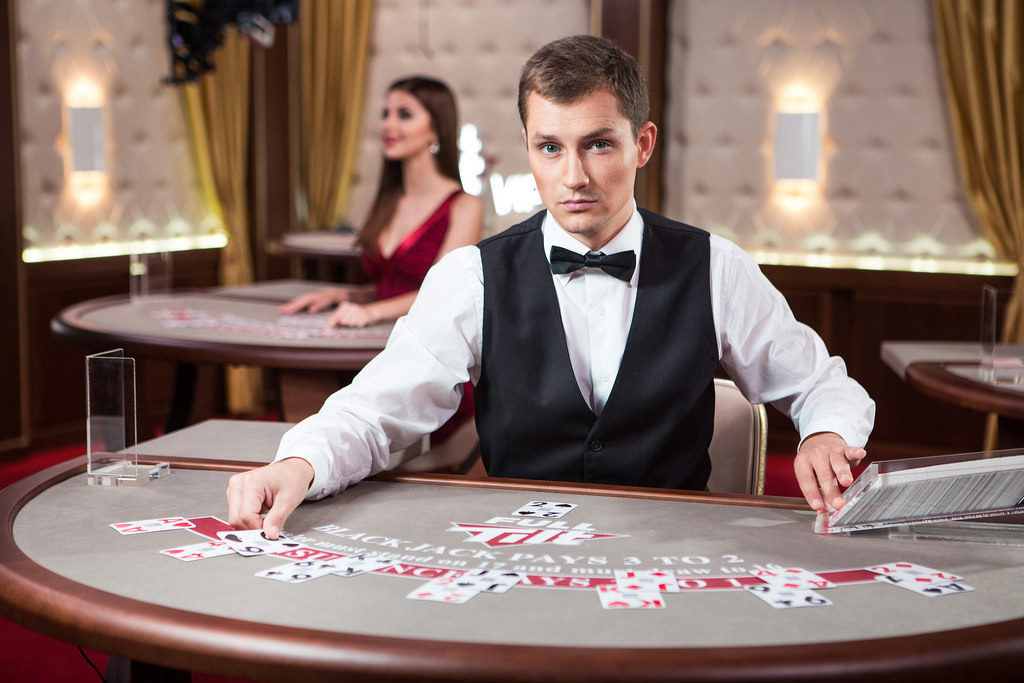 But even online casinos have changed as technology has advanced. We are no longer forced to play with computer simulated games and instead have the opportunity to play on live casinos from the comfort of our own homes.
You can play everything from live blackjack to live roulette and with gamblers being able to play on laptops, phones and tablets, the opportunity to play these games wherever and whenever has become truly extraordinary.
As with anything, there are advantages and disadvantages to the new technology and here, we will be taking a look at the pros and cons of playing on live casinos.
Advantages
Arguably the biggest advantage of playing live roulette is that, unlike the computer generated versions, you can see the dealer as well as an authentic wheel. This creates a feeling more similar to that of playing in a land-based casino as well as allowing players to observe the dealers and follow the game.
With people playing live casinos online, it allows them to play at any time and in any place, so long as they can connect to the internet. Even though the players will be out and about or at home while playing, with a live dealer and, in the case of roulette, an authentic wheel, it creates a more genuine experience for the players.
The advancement in technology has allowed both the live streaming of casinos to work more efficiently as well as the ability to communicate with the dealer, offering a more personal touch.
Disadvantages
But there are some disadvantages to playing roulette on a live casino. There can be occasions when these games are slow because of other players in the game. While casinos try to restrict the time, they don't want to put people off by making them rush a decision. On the other hand, if people are taking too long, particularly in poker and blackjack, the rest of the players could become bored and leave the game prematurely.
Although it provides a more authentic feel, live casinos are, at the present time, limited in the games they offer to their players. Whereas computer generated games can be created in thousands of different ways, live casinos don't have that opportunity, which could be off-putting to some casinos-goers.
Finally, as with all technology, there is a chance that problems will occur with the software and some technical issues may halt your enjoyment. While similar problems can occur in brick and mortar casinos, they at least have the opportunity to offer you a different machine or table to play on, something which can't be offered by a live casino if the whole system is down.
Conclusion
The appeal of live casinos is undeniable as it provides a more personal experience while allowing the player to remain in the comfort of their own home. Internet connections can be hit and miss and technology still has snags, which might be off putting to casino game enthusiasts. It's all down to whether you're willing to risk problems occurring in the system and whether you can be bothered to travel to your nearest casino to get your gaming fix.
Tags: gaming Internet technology