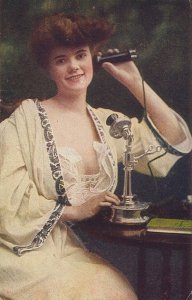 Mobile and landline contracts in the UK tend to more or less cover every domestic call you need to make without you having to worry about over spending. However, they catch you out as soon as you want to place a call to the US or Canada. Charges can quickly mount up giving some people surprise bills that can quite seriously set them back.
Well it seems like this problem is now a thing of the past. Technology site ZipCall allows you to contact friends and family on the other side of the Atlantic as if you were placing a telephone call to your next door neighbour. As long as your contract plan includes free calls to normal domestic landlines, your calls will remain 100% free. Even if you contract does not contain free domestic calls, you will only be charged the normal domestic landline rate whilst you place free calls to the USA.
So what's the catch? We tried to find one, but it quite simply looks as if there isn't anything – you really do not have to pay a dime. All you have to do is dial 0333 232 3232 and then enter the number you wish to call including the international code and that gets you free calls to Canada and the US.
Having tested the number out, we can confirm that ZipCall are legit and that this really is a great deal, especially if you have loved ones on the other side of the pond, or even if you want to do some business over there by telephone. It's sure to save you a penny or two here and there!
Tags: America calling calling america calls calls to canada canada free calls landline landlines mobiles