Everyone who's signed up to the Destiny beta got a pleasant surprise when they went to go and select their platform and region of choice when they were greeted with the chance to redeem up to three codes, one of themselves and two others, giving users the chance to form their own team and explore the Destiny beta with friends.
The only cat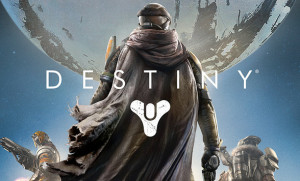 ch is that users in Europe on the PS4 can't select this feature until the day the beta begins due to an error message on the site, but Bungie has assured they will receive their codes before the beta begins. Also players in Australia and New Zealand have been told to select Europe as their region so they can obtain this little treat as well, signed with love from the Bungie developers.
In order to select your platform and region of choice, go to your account at bungie.net, there you can click on the Redeemed Codes tab, where you'll see a drop down list available, listing the options for how you want to play. Remember that you don't need to play on the console that you selected for your pre-order, so you can potentially select a code for Xbox 360 even though you're going to be playing on Xbox One when the game comes out. You'll be asked to confirm your choice, then it's just a matter of waiting.
Sony has also announced that Destiny will be available as part of a bundle with the new white PS4, which will release the same day as the game comes out.
The Destiny beta opens July 17th for PS3 and PS4 users, whilst the Xbox 360 and Xbox One beta begins on July 23rd. The beta period closes on July 26th. Codes are still available for those who pre-order the game on PS3, PS4, Xbox 360 and Xbox One.
Destiny is a futuristic online, multiplayer, first person shooter that will launch across Playstation and Xbox platforms on September 9th.
Tags: beta bungie destiny destiny beta playstation PS3 ps4 xbox xbox 360 xbox one