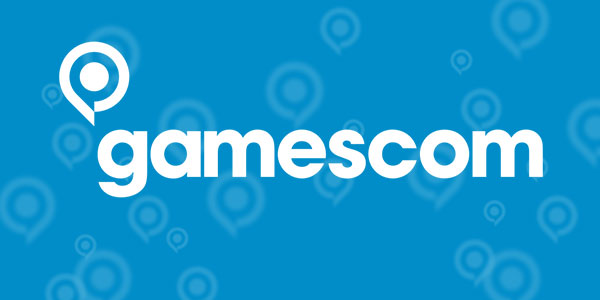 Didn't get a chance to go to Gamescom this year? Don't worry. Now that the dust has settled on this year's Gamescom, we can break down some of the most exciting announcements and game trailers to come out of Germany this summer so you can feel as though you were there yourself!
10. Sunset Overdrive
You might be thinking that we don't really need yet another zombie apocalypse game and what could this offering from Insomniac Games really bring to the table? Same old story right? Zombie apocalypse, this time caused by a dodgy energy drink. But watch the gameplay video above and you'll soon be as excited as we are for this insanely amped-up zombie game. It's badass attitude, hyper graphics and hilarious script should make this a winner for Microsoft and the Xbox One when it arrives, as reception at Gamescom was an excited one.
9. Far Cry 4
Ok so this game isn't exactly new as it has already done the rounds at E3 and we already know a fair amount about it. But it's worth a mention that Ubisoft shared some new and very original gameplay demos at Gamescom 2014. They showed off some more of the maps and hinted at some of the mechanics of the game. Most importantly though, the demo shown at Gamescom indicated that there would be a significant shift in tone from the last Far Cry and that, whilst there were fantastical elements in the previous game, this instalment would rely far more heavily on that fantasy genre. Still the adventure shooter we know and love but with a novel twist to keep it fresh, this game needs to be on your radar.
8. Wild
One of the most intriguing announcements made at Gamescom this year was that Michel Ancel, the creative mind behind Rayman, is developing a PS4 exclusive entitled 'Wild'. The game is set in an open world 'the size of Europe' and the USP here is that players will be able to play as any living species inside the game's story space. These include humans, wolves and catfish to name but a few, with players negotiating the dangers of the Wild in order to survive. Stunning graphics and an intriguingly vague premise put this at number eight on our list of most exciting revelations at Gamescom this year. We can't wait to learn more!
7. Scream Ride
This makes this list purely because of its insane premise that simultaneously plays on Rollercoaster Tycoon fans' nostalgia and lets us all indulge in our sadistic side. What is this crazy concept? I hear you ask. Well the idea is to create the craziest, scariest rides in order to provoke the most screams. Think Rollercoaster Tycoon meets Monsters Inc. Your rides can fly into buildings, stop dead in mid air and, well, do just about anything you can think of. Will this make for an entertaining, replayable game or is it a concept that will get old quickly? With not many details revealed apart from a hysterical trailer, we sure can't wait to find out. Scream Ride is coming to Xbox exclusively in Spring 2015!
6. PT/Silent Hills
If they were handing out awards for Best Marketing Ploy, Sony and the 'PT teaser trailer' would win hands down. Revealed at their press conference, Sony bragged that it was the world's first interactive teaser trailer and urged gamers to go and enjoy it. But to be honest, we took little notice…that is, until about 12 hours later when the internet's penny dropped and we all realised that PT was actually the new trailer for the Silent Hills reboot from none other than Kojima and Guillermo Del Torro. Juicy details have been tantalizingly withheld  but what we do know is that Walking Dead's Norman Reedus is starring and if you haven't played it you best go do so now, unless you want to sleep tonight in which case, just don't!
5. Evolve
Okay, okay. So this was revealed at E3 as well but Gamescom did bring a brand new demo for us to enjoy and we have to admit it sure does look set to be one awesomely unique gaming experience. When they announced Evolve and its playable monster versus four human mercenaries set up, we were excited if not a little dubious as to the mechanics of it all. But after watching the live match expo'd at the Xbox Gamescom conference, we have fully realised the well thought out and well balanced concept that sits at the heart of Evolve's gameplay. Look forward to hours and hours of online multiplayer fun and tonnes of re-playability. All that and it looks and sounds amazing too. Game on!
4. Call of Duty: Advanced Warfare 
If there's one thing the Call of Duty franchise is in dire need of it's rejuvenation and, after Gamescom, it's really starting to look likely that Advanced Warfare might achieve this. They demonstrated completely new gameplay across all aspects of the game as well as a characteristically strong story and great graphics and audio. At the centre of this renovated gameplay was the new exo suit which players are kitted out with. The suit has completely changed the mechanics of movement that players can utilise. For example, you can now leap to great heights and distances as well as land on people to kill them. We think this might be just the ticket to ensure Call of Duty stays as one of the most successful action shooters of this generation and are very much looking forward to the futuristic installment of the franchise.
3. Quantum Break
Quantum Break is the new cinematic action shooter from the studio that brought us Max Payne and might just be a genre-defining moment for gaming when it is released sometime in 2015. The story sees a time travel experiment go very wrong, resulting in the three main characters, Jack Joyce, Beth Wilder, and Paul Serene achieving the ability to manipulate time. The three are pursued throughout the game by the villainous corporation Monarch Solutions. Pretty basic plot right? Well the concept actually creates great opportunities for unique combat gameplay but what's probably more interesting is what developers plan on doing outside the game itself. The plan is to tie in a new TV series that will relate directly to the game's plot. The logistics of how this will work have yet to be revealed and Microsoft were vague when asked but insisted that players would have significant influence on the story arc. We can't wait to see if this blend of TV and Gaming mediums will fair better than it has done in the past and that's why this Xbox exclusive game is third on our list.
2. Bloodborne
There is already a lot of hype surrounding this third-person combat horror from Dark Souls creator, Hidetaka Miyazaki which is one of the reasons it is number two on this list. And with his legacy of awesomely horrific titles behind him, the pressure is on for Bloodborne to deliver, especially as Sony heralded it as one of their future champions. Not to worry though as, if this gameplay demo is anything to go by, this should be one impressive game when it is released some time in the next six months. Whilst developers have made a shift towards a more central plot and a stronger thematic focus (something which should only add to the quality), Bloodborne looks set to uphold everything Miyazaki's franchise represents and we can't wait to get stuck in!
1. Rise of the Tomb Raider
Ok. So whilst Sony might have won the best marketing ploy award, by far the biggest announcement of Gamescom has to go to Microsoft and their announcement that they have secured exclusive release rights to Rise of the Tomb Raider when it is released next year. Understandably, this has annoyed rather a lot of Playstation fans who have enjoyed a particularly close relationship with the gaming super franchise. But it could be precisely the move Microsoft was looking for to implement damage control in the console war which they are far from winning. Controversy aside, Rise of the Tomb Raider looks to pick up from where Tomb Raider left off with creators promising an even better offering. The only problem is we have to wait an entire year before we can play it. By that time it will surely be one of the most anticipated games of the year. Bring on Xmas 2015!
To check out whether Microsoft or Sony came out on top in this year's Gamescom check out Gamescom 2014: Microsoft vs. Sony!
Which trailers were you most excited by? Let us know in the comments section below!
Tags: Bloodborne Call of Duty Advanced Warfare Far Cry 4 Gamescom 2014 ps4 Quantum Break Scream Ride Sunset Overdrive Tomb Raider Wild xbox xbox one