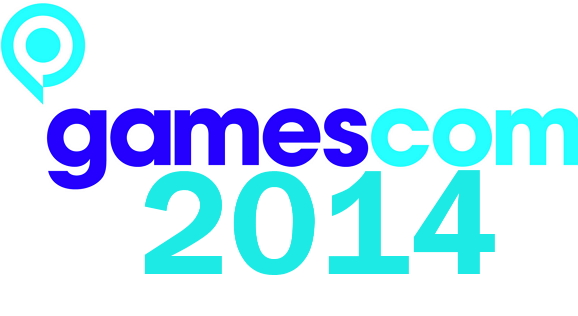 Traditionally, Gamescom is the time when all those intriguing and exciting reveals from E3 are padded out with more illuminating detail. Teaser trailers become real gameplay demos and the competition between the console giants really heats up. And the first day of Gamescom 2014 proved to be no different. Both Microsoft and Sony took to their respective stages and briefed us on what to expect in the coming months and both took the opportunity to get up and blow their own metaphorical trumpets as loud as they could. But who, if anyone, really came out on top when their presentations were over?
Microsoft
Microsoft definitely started strong, opening the event with an impressive display of upcoming titles and Xbox-exclusive content. Head of Xbox, Phil Spencer opened the briefing with a bold claim. He stated that Xbox will be the best place to play this Christmas, adding that it really is an incredible time to be an Xbox gamer. Right off the bat, we were shown the Xbox exclusive games and they definitely seemed worthy of eager anticipation. Amongst them was Sunset Overdrive, a third person shooter set in a dystopian open world environment. There was also the visually stunning Ori and the Blind Forest and the unique and exciting prospect, Quantum Break. Here, players must manipulate time to succeed, a concept so compelling a TV series is already in production. On top of these new titles, Xbox also hailed the return of some massive franchises in the form of Forza Horizon 2 and Halo: The Masterchief Collection.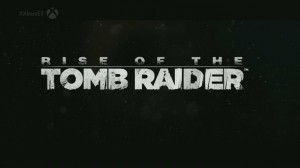 They then went on to reveal arguably the most interesting announcement of this year's Gamescom. Xbox has received exclusive rights to the next instalment of the super franchise, Tomb Raider. When Rise of the Tomb Raider drops in 2015, it will be exclusively to Xbox One owners, at least for a limited time. This is a significant move by Microsoft to acquire such a legendary franchise, especially since it has just enjoyed a very successful reincarnation. Better yet, Crystal Dynamics promise that it's going to be bigger, better and more challenging. This makes it one of the most anticipated titles in production right now and will surely boost Xbox One sales when it arrives next year.
As well as the exclusive games, Xbox owners will also have access to exclusive content. For example, the Fifa Legends feature will only be available to Xbox gamers while they will also have access to exclusive add-on content for Call of Duty. Microsoft backed up all this exclusivity with some very attractive bundles that should help Microsoft play catch up with Xbox One sales this Christmas.
Outside of their main focus on games, Microsoft padded out their Gamescom briefing with announcements regarding updates to the Xbox One. They will be introducing a "Friends" section that allows gamers to stay up-to-date with all their mates as well as a "Snap Centre" that allows people to switch back and forth between their games, messages and achievements. Most excitingly though, they announced the ability to pre-order and pre-download new games so that they are ready to play as soon as they launch.
Sony
In comparison to Microsoft's briefing, Sony's Gamescom 2014 presentation was less one of exclusivity and more a show of commercial success. Just like they did at E3, Sony spent most of Gamescom running victory laps round Microsoft in regards to their sales. They announced last Tuesday that they had achieved 10 million PS4 sales which is an undeniably impressive milestone and a good indicator of who is winning the console war.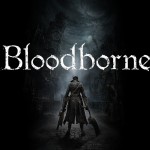 And whilst this was probably the most impressive reveal of their Gamescom, Sony did have some interesting and almost as exciting gaming announcements to make. Amongst the most significant of these was the new gameplay demo for Bloodborne, a PS4 exclusive that first debuted at E3 earlier this year. Developers promise that this game will bring a "more accessible action-RPG experience" to PS4 gamers and should be one of Sony's key titles this season.
Another interesting announcement was the revelation that Rayman creator, Michael Ancel, is working on a PS4 exclusive open-world game named 'Wild' which looks like a unique survival game set in a map as big as Europe. Other new games that made their debut at Gamescom are horror adventure P.T. by 7780s Studio, a squad-based combat title Hollowpoint,  twin-stick shooter Alienation from Finnish outfit Housemarque, and Q Games' distinct revolutionary-themed indie release The Tomorrow Children.
So whilst these titles lack the heavyweight punch of Xbox's Tomb Raider announcement, there is more than enough for PS4 gamers to get their teeth into here. Sony also had their fair share of exclusive content too, just like Microsoft and PS4 owners can look forward to exclusive content for Far Cry 4, Destiny and Shadow of Mordor. Like Microsoft, Sony also announced some updates to their console including SharePlay, the ability to search for PS Network users by their real names and uploading videos straight to YouTube.
It's a tough one to call, with both console giants putting in impressive displays at this year's Gamescom. It feels like Microsoft have listened to fans and refocused their development on games, games, games. They've concentrated their efforts on super franchises whilst also looking after the hundreds of independent games coming to Xbox One this year. In contrast, Sony have bragged about their PS4 sales whilst hanging their hats on some impressive looking newcomers to the gaming world. It's a war of many fronts and whilst the battle for Christmas may still be ongoing, it really feels like Microsoft might have finally come out on top at this expo with the most confident, gamer-centric presentation at this year's Gamescom, even if it is by the skin of their teeth and we really doubt Sony will be fazed by this at all.
For a full list of the games at Gamescom 2014 and their respective consoles, click here!
Disagree? Think Sony have and will continue to dominate Microsoft in the next gen console war? Let us know your thoughts in the comments section below!
Tags: E3 Gamescom 2014 Microsoft microsoft vs Sony ps4 psx vs xbox one Sony xbox