It wasn't that long ago that the news of the all new 4G, or fourth generation, mobile telecommunications technology was released to the British public who excitedly anticipated the faster internet speeds that their smartphones would be inheriting. EE was the first to get it and whilst there were some initial problems it seemed to more or less be an improvement upon 3G.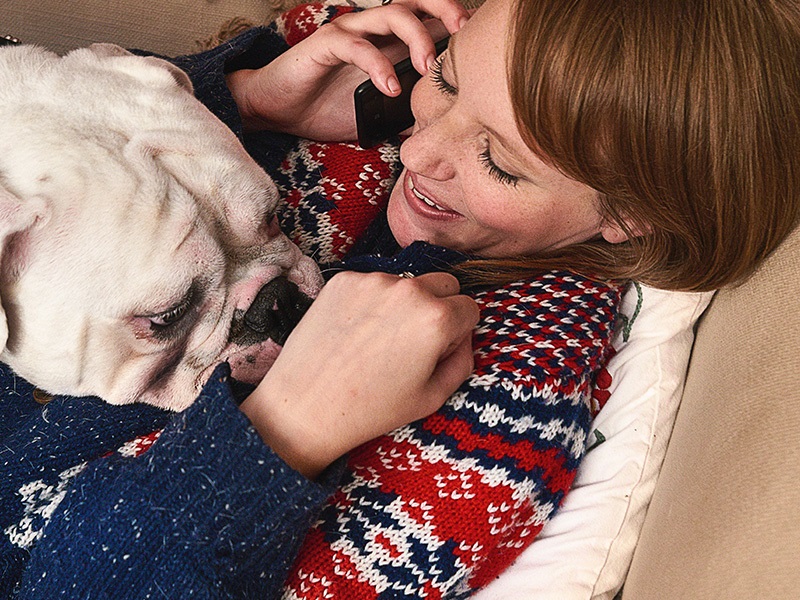 However, it wasn't until 4G became more commonplace that it really started to excel. With the likes of Vodafone now having access to 4G in 313 towns and cities across the UK, it is no longer just a luxury for those who are lucky enough to live in the right places.
This has been exemplified in Vodafone's new collection of adverts entitled 'Every Second Counts' where we are shown different scenarios of how the 4G mobiles can stream voice and video interactions between people, when in 3G range, without any loading problems whatsoever. Technology is now moving so quickly that it may be difficult to remember the long and frustrating loading times we used to face, even with 3G, but thanks to the fast roll-out of 4G from networks such as Vodafone, this is something we should never have to face again…
In the above clip, "Buster the dog" can be heard interacting with his owner through the Vodafone HD calling technology and what is immediately obvious is the crystal clear quality of the call which is enabled by a 3G connection. Whether it's with a dog, loved ones, friends or a business call, Vodafone seem to have been able to successfully handle HD video and voice calls without interruption.
It's difficult to imagine what 5G or even 6G will bring to the telecommunications industry but in answering the question of whether or not 4G has been a success, the answer is undoubtedly and unequivocally yes!
Sponsored article
Tags: 3g 46 networks 4g 4gee 5g mobiles network smartphone smartphones vodafone