If you have read a review of Lara Craft GO, then you know full well that there are many fans of the Tomb Raider spin-off out there. You may also know that it's essentially "the spiritual successor to 2014's Hitman GO." And that's true! However, there's more to talk about when it comes to exactly how Hitman has been adapted to mobile devices and other platforms. What started out as a successful series of console offerings has blossomed into one of the more intriguing franchises when it comes to spin-offs.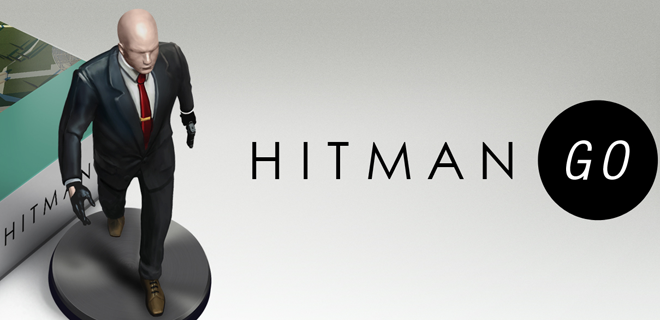 But it really all starts with Hitman GO doesn't it? After all, Square Enix wouldn't have its Lara Croft-starring version without its predecessor, which took an otherwise gruesome concept and flipped it on its head. Sort of. When it comes down to it, the Hitman series has long been more than just "Here's an assassination assignment. Go kill that person. Rinse and repeat." Sure, there's that element to it if you feel like throwing caution to the wind and failing miserably over and over (I've been there).
It takes true strategy and patience to progress in the Hitman console titles, and that sentiment was perfected in the GO adaptation. The idea of giving you more "creative control" over Agent 47 (the game's protagonist) was fine on, say, a PlayStation 3, but the same simply cannot occur on a mobile device. Well, developers can attempt it and likely come pretty close, especially if we're talking about console games from the early 2000s. However, Square Enix realized it needed to try something different if it wanted to find success on mobile devices.
Interestingly enough, the same can be said for a wildly different take on Hitman that landed in another gaming medium: online arcades. Square Enix licensed the character, his imagery, and music from the series to create the Hitman Slot. Just like the mobile Hitman titles, this particular game takes the essentials from the console counterpart to make something completely new. It may be a slot game at its core, but it includes the chance to pick an assassination target along with images of "the tools of [Agent 47's] trade" including a knife, lethal injection needles, and a sniper rifle.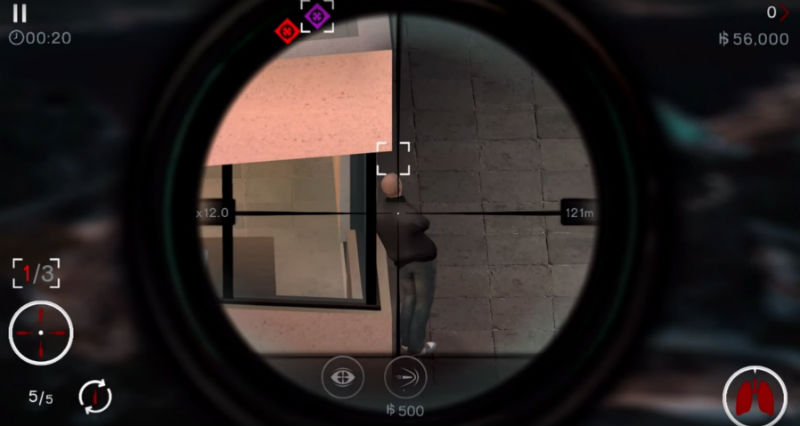 Speaking of, that particular weapon is at the heart of the latest mobile Hitman title—Hitman: Sniper. Just like how GO simplified things by giving an even more strategic spin on the series, Sniper breaks it all down into a single function. You're not necessarily doing anything strategy-based in this game, as you instead use your scope to hunt down and, yes, assassinate targets. It's a lot of fun, but it's also rather limited. As a result, it can grow tiresome once you realize you're doing the same thing over and over—taking out your targets, that is—in the same setting. Maybe Square Enix will freshen it up with downloadable content, but we'll have to wait and see.
That being said, they'd be wise to continue pushing these smaller takes on Hitman as we inch closer toward the release of the new console offering, the simply titled Hitman. It's not coming out until March 2016 due to development issues, so Square Enix could make the wait a little easier with some new content within their mobile and arcade options. If not, well, at least we still have Lara Craft GO to master, right?
Tags: gaming hitman Online