Is it an affordable, top quality, compact, and stylish Bluetooth speaker you need? Look no further than iClever's Bluetooth Speaker's latest fashionable model that ticks all of the right boxes. At first glance, this speaker's appearance is extremely appealing, it's shiny metallic surface is eye-catching, different and super stylish. With simple blue detailing, and a sleek unique polished shell, this model is to be desired by all. But wait! Don't let the premium metallic body design fool you, at just £25.99 (originally £49.99) it is far more affordable than it's appearance lets on.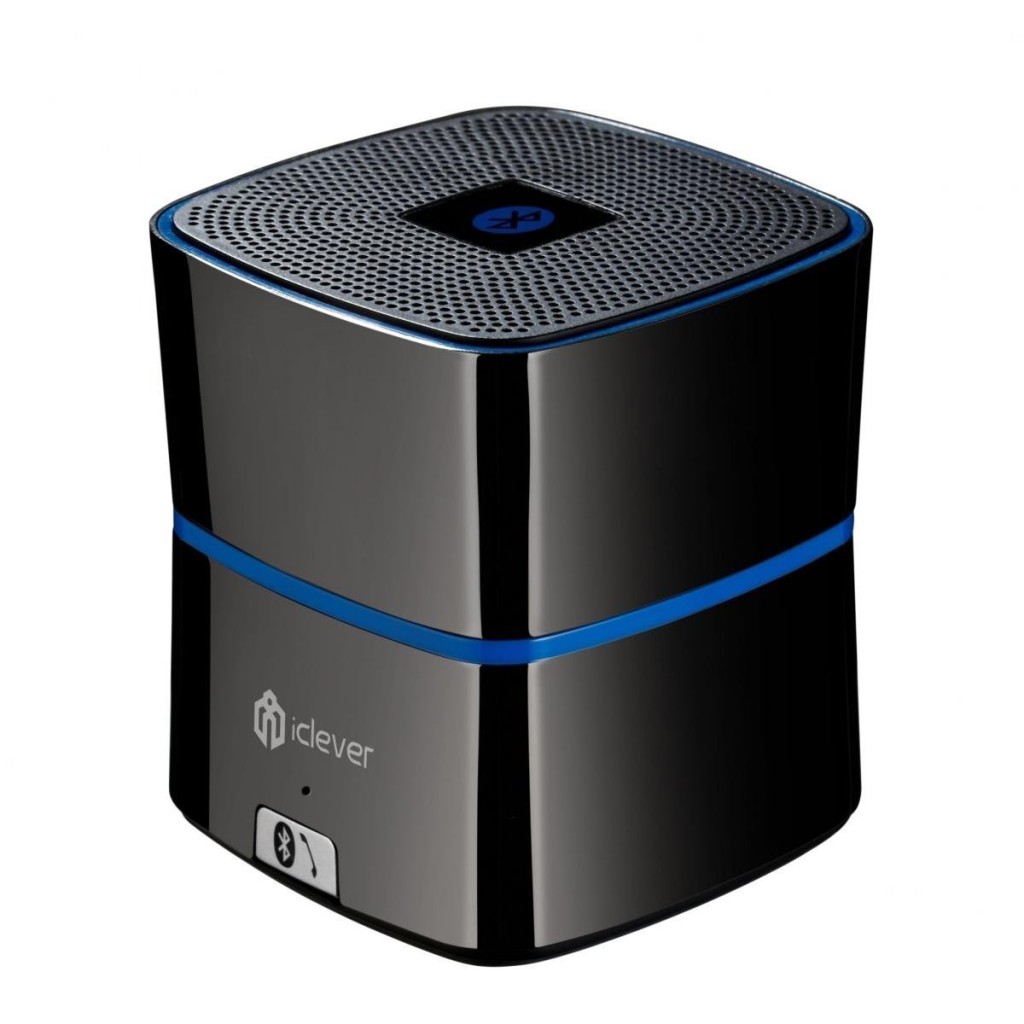 With an enticing price tag and up-scale contemporary appearance, we are off to a good start, but let's get technical. For it's compact, and conveniently portable size, this speaker can produce some surprisingly clear, crisp and extremely satisfying sound at a loud volume. As expected, there is some muffled static noise at the highest volume, however, this does not markably effect the enjoyable listening experience.
Built-in with an ultra-high capacity battery, the speaker is capable of delivering long-lasting sound, with an impressive 8-12 hours of decent quality listening time. With great battery life, this little bundle of mega sound can be enjoyed by many for hours on end wherever you might be going. Another great feature is the speaker's outstanding connection range of up to 33 feet, which means you and your friends can enjoy music outside, throughout the house or wherever you might be!
To summarise, the IC-BTS02 model offers a chic, convenient, light-weight, top-quality Bluetooth speaker with great battery life. At £25.99, you can't go wrong – I highly recommend this iClever model for a speaker that is not only easy on the ears but on the eyes too!
Tags: bluetooth speakers speakers