Fixing games in esports could lead to creation of new rules in the industry.
In the last couple of years there has been a growing debate on the topic of esports — and if they are really sports in a traditional sense.
Esports are a form of competitive gaming at a professional level and that includes individuals or teams playing computer games such as CS:GO, Dota and StarCraft. All these games have set scoring systems and effective ways to choose a winner, not to mention strategies, form and a host of other factors that influence match outcomes. It's also a growing business, with sponsorships and promotions attracting a global audience of nearly 400 million people.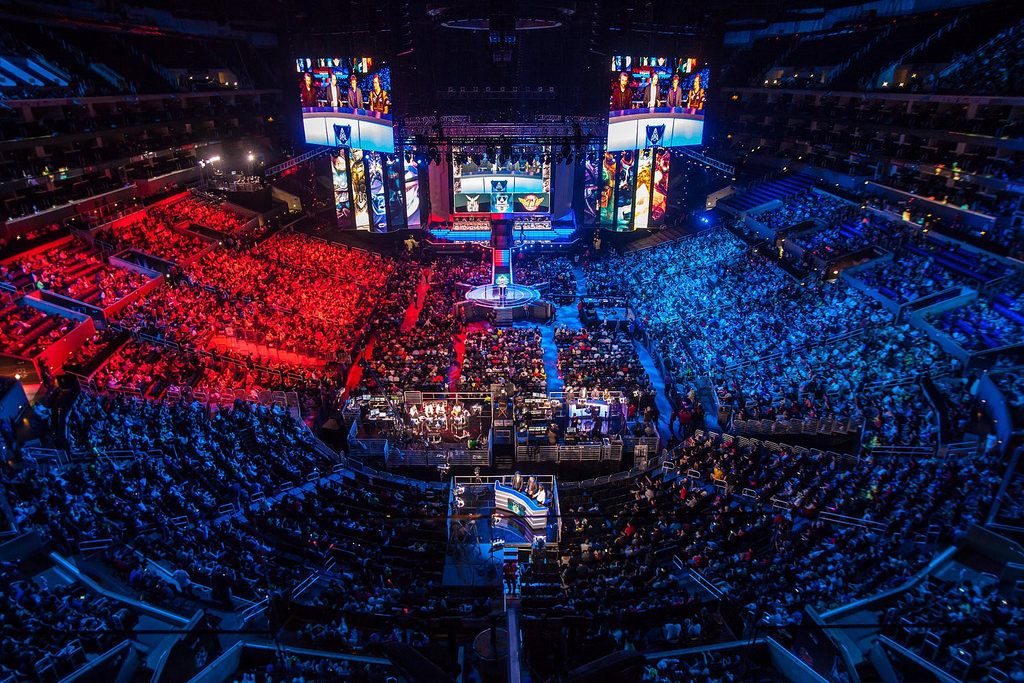 So, the answer is yes. It's a sport, a game of skill, player dedication and strategy.
If you want to be a professional, almost every sport has the same rules, players often work as part of a team and have tough training regimens.
Coca-Cola in 2014, as a sponsor of League of Legends, became the first corporation to treat esports as more than "just a bunch of kids getting together to play some video games". It is anticipated that next year, esports will have earned over one billion dollars of direct revenue.
At the annual level there are over 4,000 professional player tournaments with prize funds and the numbers are growing.
As with all professional players, besides prize money, there are sponsorship contracts and promotions, so they can earn literally millions from various income sources.
And where there are multi-million dollar sports', sports betting is sure to follow and where there is betting, match fixing is not far behind. Let's look at that dark side.
Gamopo.com recently had a revealing article in which 12 industry leading analysts gave a sincere opinion on match fixing. Article looked back on the biggest cheating scandals in Korea in 2015 and the permanent ban for American ex-IBuyPower team and French ex-Epsilon team. Although some have considered the permanent ban a heavy penalty, they agreed about one thing – this kind of punishment was an attempt to set a precedent and if this discourages other players from doing the same, then it's a good thing.
Where are the problems with betting in esports?
Esports, as a new sport, have all the disadvantages of a new and growing field. Some of these disadvantages are the lack of a single regulatory body so eSports do not have a generalized set of rules on tournaments, doping, income and scoreboards, there are also many unconnected leagues and tournaments so a ban in one, doesn't have to mean the same in the others. Insufficient cooperation between supervisory bodies such as the British Esports Association (BEA), VeSA, France Esports (FES) and ESIC significantly affects and enables possible fraud within eSports.
So how can we make esports betting safe? Although there are a lot of esports betting sites, a small number of them fulfilled criteria such as: being reviewed and rated independently, regulated in a recognized state or territory (preferably in the EU), providing adequate support and payout options and more, best advice we can give is to always check trusted review sites, to look for certification and check customer support and payouts on smaller sums first.
Here you can find a list of betting sites sorted by all the criteria we mentioned, you're welcome, and we hope we saved you a bit of legwork.
If the estimates are true, by 2020 it is expected that total bets on eSports will exceed 150 billion dollars a year. With the increasing influx of betting money in competitions, eSports are becoming a true business with numerous sponsor and audience expectations.
Profitability of professional esports depends on possible wins and competition results whether it's an individual or a team in question.
For the teams winning provides visibility in the market, and this attracts sponsors. Being a professional player requires a high level of skill and thousands upon thousands of in-game hours. However, in this vicious circle of game, money and expectations, players from less developed regions, opt for quick and easy money through match fixing instead of the steady sponsor and tournament income.
So, it happened that players and teams have been caught betting against themselves, deliberately throwing matches in collaboration with their opponents with a plan to split prize funds, and other frowned upon activities.
A good example is one of last year's biggest scandals in South Korea, when one of the biggest esports names Lee "Life" Seung-Hiun got caught in in a series of fixes in Starcraft 2, Blizzard's flagship Sci-Fi strategy. He was banned from eSports in South Korea, a great blow to a country that is proud of its history in eSports and StarCraft in particular.
Therefore, in addition to working on the solution to regulatory problems in esports, it is important to work on the promotion of player professionalism and ethics. Educating the players, making general sets of rules, bringing into conformity and unison the work of numerous leagues, are just some of the necessary steps that must be taken to maintain the integrity of the competition in the entire esports industry.
Tags: betting esports gaming technology