Nowadays data security becomes more and more important, so many people pay attention to data cloud storage. Such as Dropbox, OneDrive, Google Drive and so on. However, more accounts, more trouble, and it is very hard to manage all the accounts. Under this situation, AOMEI Technology create MultCloud to help users solve this problem. Multcloud is an online service that allows users to link their various cloud services to a single site. Here you can transfer files between the different providers, preview documents, and generally make better use of the storage facilities available to you. It's not a complete solution, as you can't edit the files in question, but if you want a detailed overview of your online accounts, and the ability to control them from a single login, then Multcloud can be an extremely useful service.
MultCloud has many powerful functions:
Directly Upload/Download Files
Move/Transfer Files between different accounts
Copy, delete, cut, rename folders or files
MultCloud supports many cloud drives which includes Dropbox, Box, OneDrive, Copy, WebDav, Google Drive, SugarSync, Amazon S3, FTP/SFTP, Bitcasa, MyDrive and so on.
100% security for users' personal information, because MultCloud use 256-bit encryption in data transmission and the authorization system of MultCloud is based on OAuth.
Step 1
Go to www.multcloud.com, and click "Create An Account" to register an account. Sign up then log in MultCloud.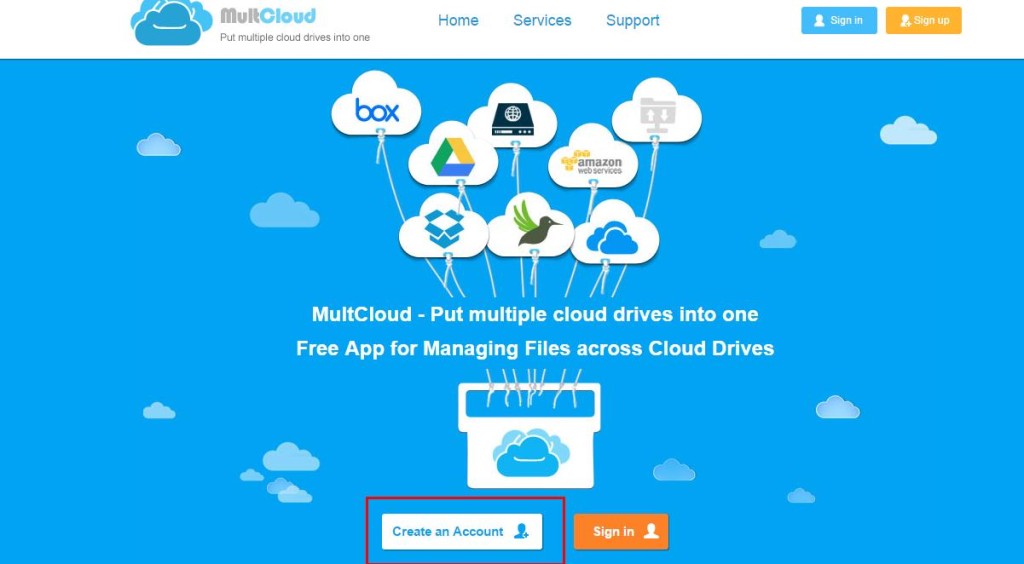 Step 2
After you have loged in MultCloud, you can begin to add cloud drives. Here I select Dropbox.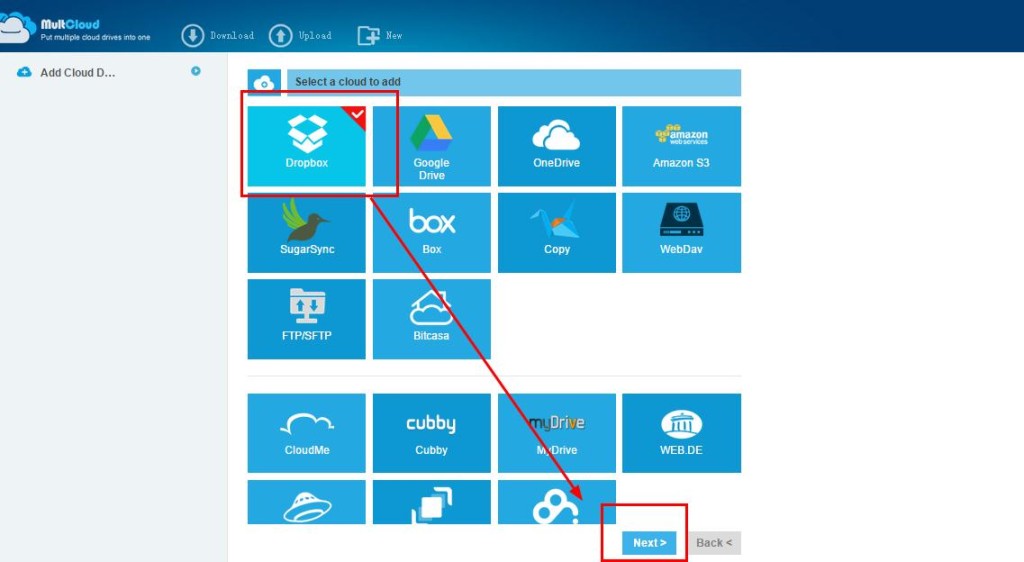 Step 3
You need to rename this cloud drive for identify this account conveniently in MultCloud, then click "Add Dropbox Account".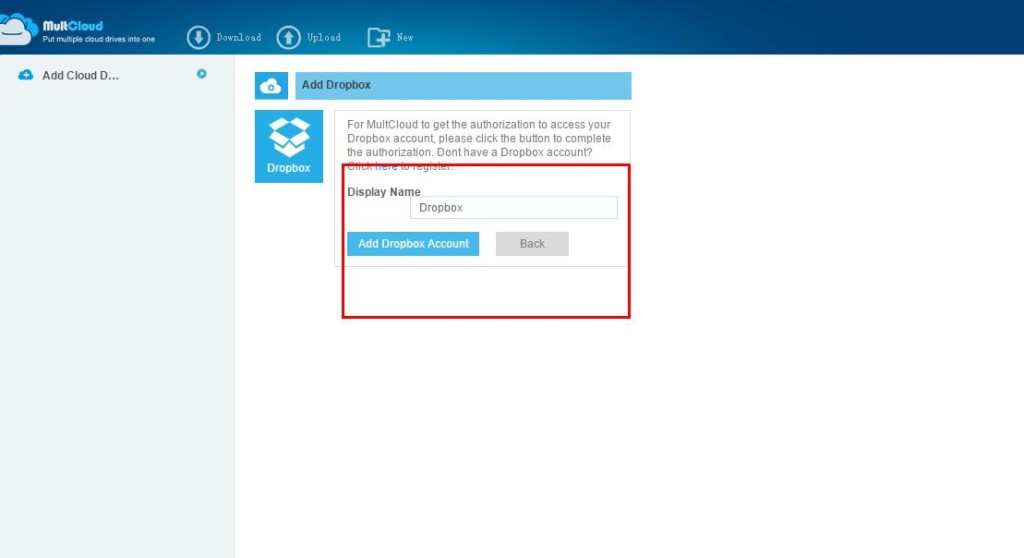 Step 4
You also need to sign in to your cloud drive, click "Allow" to authorize MultCloud, This redirects you to the service's website where you need to log in and then give permission for the Multcloud app to access your data.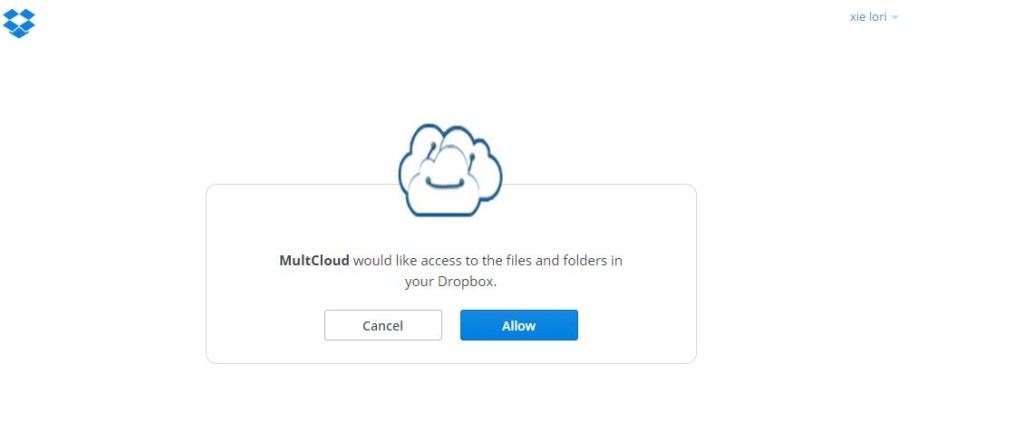 Step 5
When you've added an account or two you'll see that the MultCloud page changes to show a list of the files available. Now you can manage your cloud drive from within MultCloud, such as uploading, deleting, renaming or moving and so on.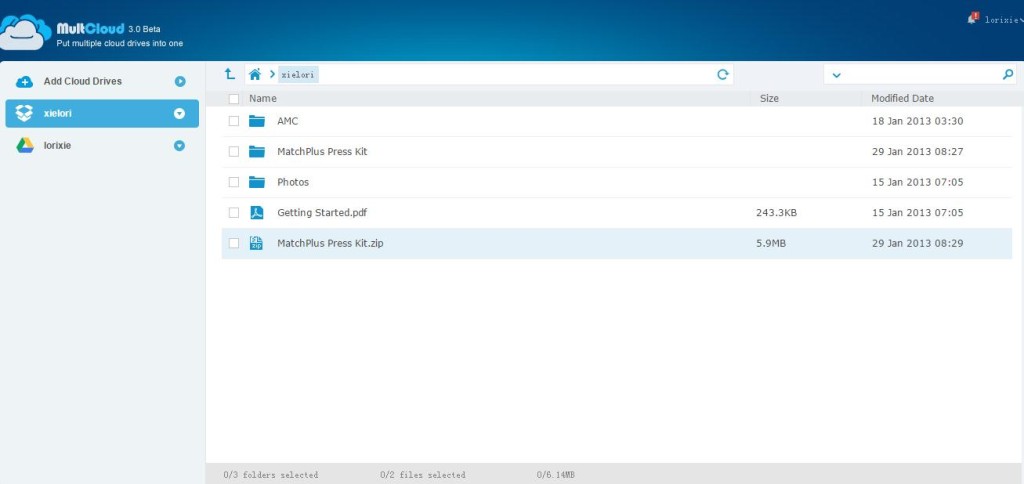 Step 6
You also can transfer files between services, if you want to quickly transfer a file from your Dropbox to your Google drive you can do it right inside Multcloud.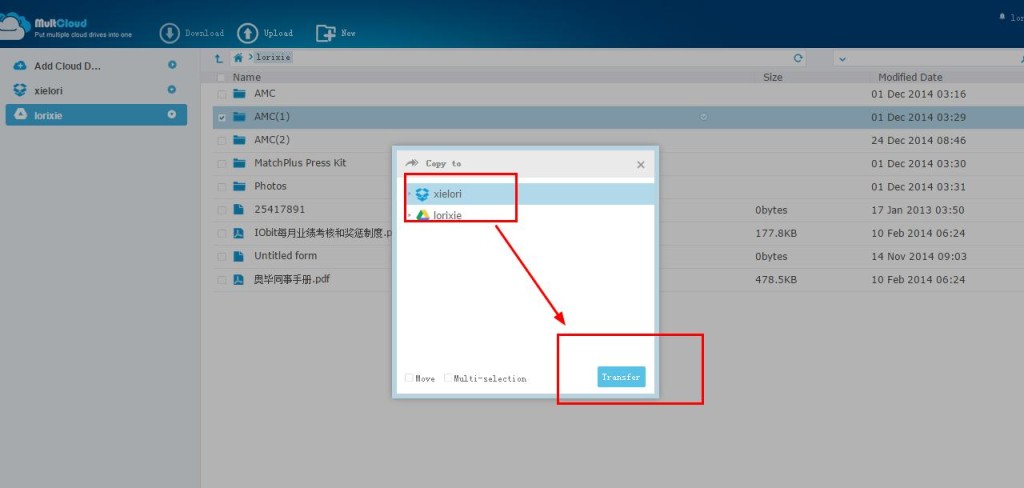 In addition to that, Multcloud supports file preview online. And you can also share files from cloud drives with others.
The web-based application MultCloud is a 100% FREE multi-cloud management. With MultCloud, users can manage all cloud drives in one platform, transfer files from one drive to another drive, and combine multiple cloud space to use together, and also can search files across cloud services. MultCloud is worth trying: https://www.multcloud.com.
Tags: cloud storage