As a PhD student, I spend a lot of time hunched over my laptop or computer which results in great discomfort particularly with neck and shoulder aches and pains. Having paid for massages at great expense, and used up all of my favours from flatmates, I decided it was time to look into alternative options. I started to do some research and after looking through reviews, prices and various designs I chose
Naipo's Shiatsu massager
. Initially I was very skeptical but I thought it was worth a try and to my surprise I am extremely pleased!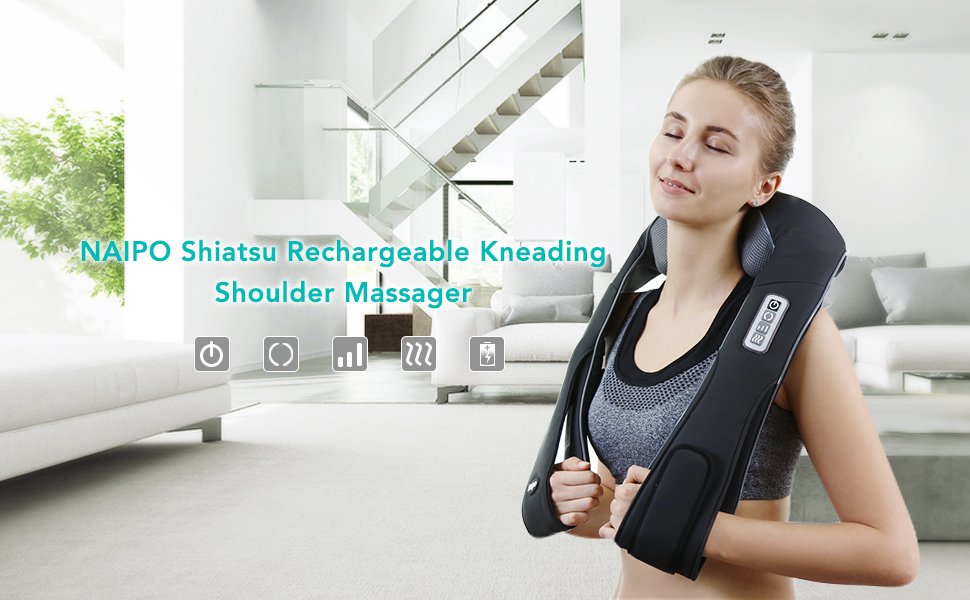 The massager is sleek and relatively small but it packs a punch! Depending on the setting, it can be really firm which effectively gets into the knots on my shoulders and neck. It also has a heat function which provides great relaxation and is particularly soothing for sore muscles. The instructions manual is very simple, outlining rotation, speed and heat controls. The design is flexible so you can use it on your lower back or legs too but I have mostly found it useful for my back and neck where most of my aches are.
After hours of work I love to sit on my comfy sofa with a cup of tea and wrap it round my neck to unwind and relax. I really am impressed and believe the investment is well worth it! It would also be a great gift for anyone who has back aches or like me spends too much time hunched over their desk. For the price, convenience and effectiveness this massager gets the green light from me!
For a discount on this product use code: AUAIDJAJ to get for just 29.99.
Tags: massager Naipo technology