Microsoft has claimed Nokia's mobile division closing a $7.5 billion deal. Nokia's mobile sector begins a new  chapter under the tech giant.
Change is clearly evident. However, both companies have spoken little about what will be different following the takeover. Finnish owned Nokia will now be known as Microsoft Mobile Oy. Microsoft announced that this is "the first step in a journey bringing these two organizations together as one team". The former leading mobile network began losing its place on the market as it declined to meet the smartphone requirements of Apple iPhone, Google Inc.'s Android operating system and cheaper competitors in Asia.
Nokia has now confirmed to concentrate on networks, mapping services and technology development and licenses, stating it will release more details of the deal and future plans once it reveals first quarter earnings on April 29, the final report highlighting the weak devices and services sector. But why did the merge occur? Well, it was obvious that Microsoft and Nokia maintained the closest of friendships, but had to act as sole companies. Often both parties would collaborate, but each had to undergo different development procedures. Both companies had their own assets, tools, culture and trade secrets which formulated a fair amount of carelessness.
Microsoft believes that by incorporating Nokia within the business, it can firmly focus on creating the process of developing, manufacturing and distributing a new phone or tablet efficiently. The takeover allows for a greater understanding of the functioning of hardware and software combined. Microsoft will utilize this understanding towards its associations with partners, developers and operators. In essence, improving its interpersonal relationships and establishing an advanced technological understanding. Microsoft Chief Executive Satya Nadella asserts, "Today we welcome the Nokia devices and services business to our family. The mobile capabilities and assets they bring will advance our transformation". Nokia CEO, Stephen Elop turned Microsoft Executive stated: "The opportunity for Microsoft to be both a devices and services company, so that it can deliver the complete proposition to its consumers, is at the heart of this".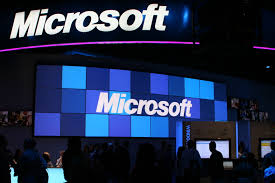 The transformation has visible changes with Stephen Elop serving as Executive Vice President of the Microsoft Devices Unit, which will involve Nokia's former Lumia smartphones and tablets. Microsoft Mobile Oy, a branch of Microsoft, will be formulating, producing and sharing Lumia, Asha and Nokia X mobile phones and other devices. How will the future look for Microsoft? According to them, it looks promising. Historically, mergers haven't always been the cleanest of moves. They're mostly disguised with layoffs and customer-support issues making it hard to think that everything will run smoothly. Details about the merger will eventually come to surface within the upcoming weeks. There are two divisions that we should keep a close eye on. Firstly, the organisational section: Will Microsoft maintain all 25,000 staff in the long run or will it condense its' employees? The second sector consists of device support. Microsoft has mentioned that it will progress to run Nokia's complete portfolio, but will it gradually eliminate the X as it functions on Google's mobile OS? Will Lumia phones receive Windows Phone updates before everyone else? There are still many questions left unanswered. Now that Nokia has intertwined with Microsoft, the company can cure the people of all doubts.
Tags: Finnish Lumia Microsoft mobile networks Nokia smartphone takeover windows phone