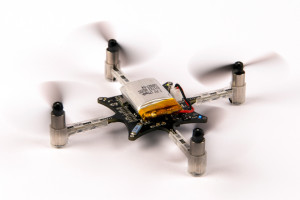 We've all seen remote control helicopters being flown around the place by kids and adults who are lucky enough to be able to afford such expensive "toys". But now Hubsan have brought us something a little bit more affordable and the best bit is: it's pocket size!
The Nano Q4 Quadcopter is officially the smallest remote control Quadcopter in the world. But don't be fooled by its size. The little toy comes with an equally miniature remote control but flies as if it was a full size helicopter. The range is simply awesome and the speed and height it can go is as good as any larger remote control helicopter I've seen. In all honesty, I haven't actually managed to make it go out of range because I've always had to land it for fear of it going so high up that I completely lose site of it.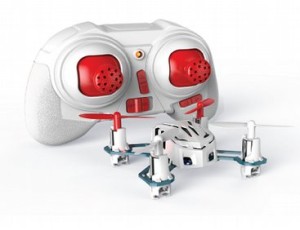 Being so small, there are a one or two draw backs. It isn't exactly 'easy' to control. It is very sensitive to touch and you have to tune it each time you fly it to make it fly upwards in a straight line. Once you've got the hang of this it becomes pretty straight forward but then the next problem is that the chargeable battery life only lasts for about 5 minutes fly time. This hasn't really been a problem as of yet because it is so easy just to plug it into the computer to charge, but it may not be ideal if you were taking it out for an entire day.
Other than that, it seems to fly well, is a lot of fun to try and control and is powerful beyond belief. If I had to liken it to something else, I would say it is the ant of helicopters. Absolutely tiny, but capable of doing everything a full sized helicopter can do making its tiny size deceptive for how much it can actually achieve.
If you want to get a fun little toy that won't break your bank then the Hubsan Nano Q4 Quadcopter is exactly the right choice to make.
Tags: helicopter nano quadcopter quadcopter toy Toys