Having spent a year or so tirelessly untangling wires and lugging my heavy speaker system from room to room around my flat, I decided it was time to invest in a good portable bluetooth speaker.  With loose criteria and little knowledge in the field, I looked around to see what the market had to offer – the speaker must offer bluetooth enablement, it certainly needed to be wireless and lastly chargeable.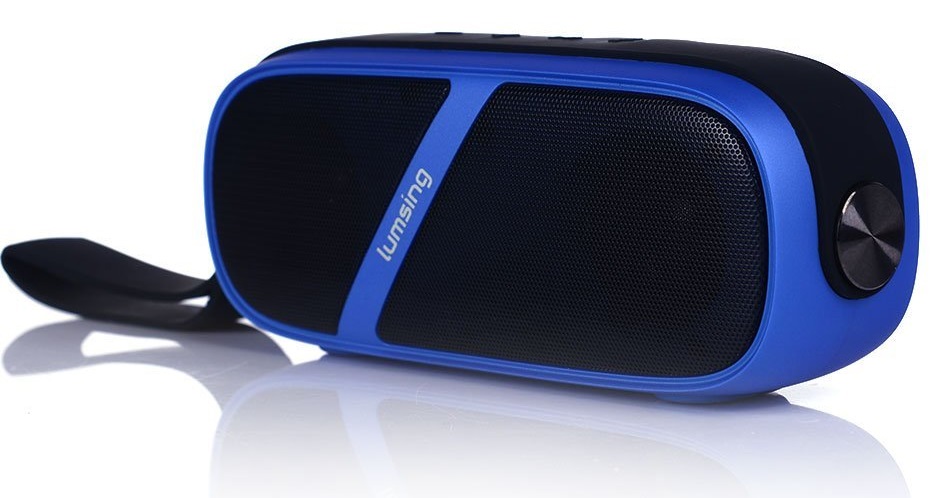 Feeling a little out of my depth, I concentrated on my three fundamentals but mostly upon price range and I soon came across the Lumsing Portable Wireless Stereo Bluetooth Speaker. With a funky appearance, it had everything to offer – twenty-five hours of playtime, rechargeable battery, optional bluetooth facility, a pricetag of just £21.99 and the elimination of tangled wires. Sold! I waited eagerly for it's arrival. I must say, my excitement was slightly dampened upon it's delivery as the instruction booklet wasn't so clear. However, after ten minutes or so, I chucked the manual aside and figured it out on my own – it was pretty straight forward.
The speaker is perfect. Immediately I was impressed with the very balanced, crisp and clear sound. The bass was surprisingly excellent and coped brilliantly with a wide range of songs at varying sound levels. Next, I tested the bluetooth range, and was astonished at streaming range between the speaker and device. It is compact, light and fairly small considering it's quality, and quite frankly, for the price it is an absolute steal!
I recommend this Lumsing to anyone looking for a portable bluetooth speaker. Being able to play music anywhere around the house and even outdoors at great quality is such a benefit. Friends being able to hook up their devices in seconds to show a video or play a song is great and my only regret is not having bought one sooner. One or two family members can look forward to unwrapping this delight under the tree this year.
Tags: bluetooth bluetooth speakers lumsing speaker speakers