When you think of a "Gaming Headset" the kind of image that immediately comes to your mind is a likeness of the Kuven Pro. This is a real piece of technology that has absolutely everything you need from a headset when gaming and best of all, it has it in high quality too. It suits every need you might have from recording commentary videos to YouTube to the comfortable listening of music and online gaming.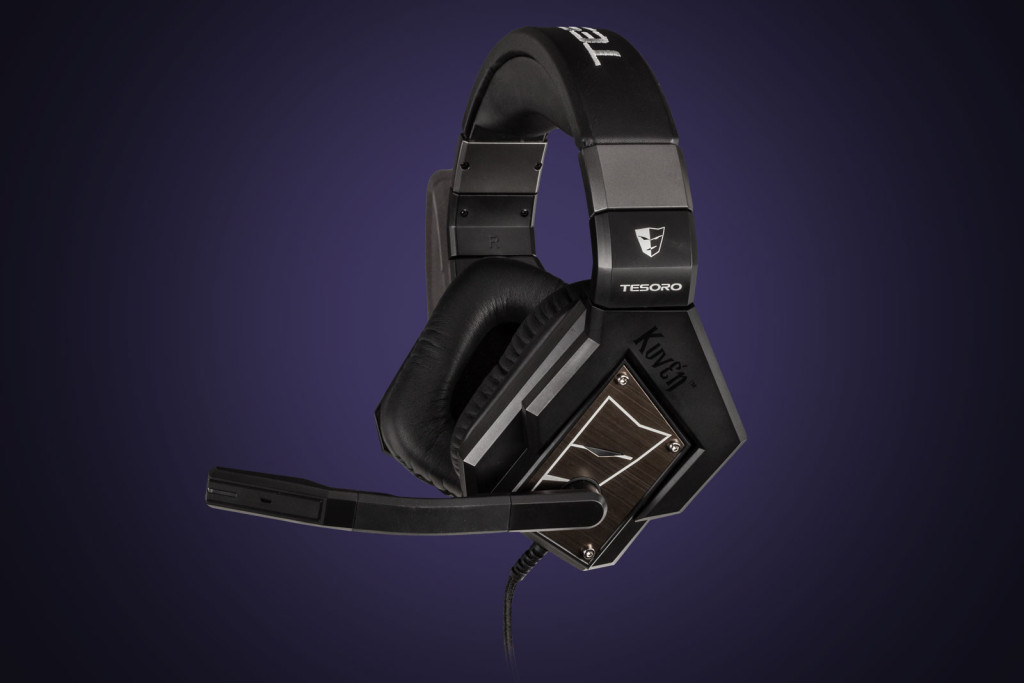 One of the most impressive aspects of this "Helm of Hades" is its utility. There's no need to fiddle around with the microphone or sound if you suddenly need to turn one of the other off as it comes with a little control panel and at the click of a button you can switch either off. This is especially useful whilst gaming in online games if someone calls you or your mother enters the room!
The quality is also extremely impressive. With true 5.1 and virtual 7.1 surround sound, listening is spectacular and the headset copes with ease, even under maximum noise strain. Another aspect worth mentioning is how comfortable the headset is to wear. Tesoro have installed real protein ear cup cushions with memory foam that enables the wearer to comfortably use the headset for hours on end without getting painful ears. For hardcore gamers, this really can make a difference.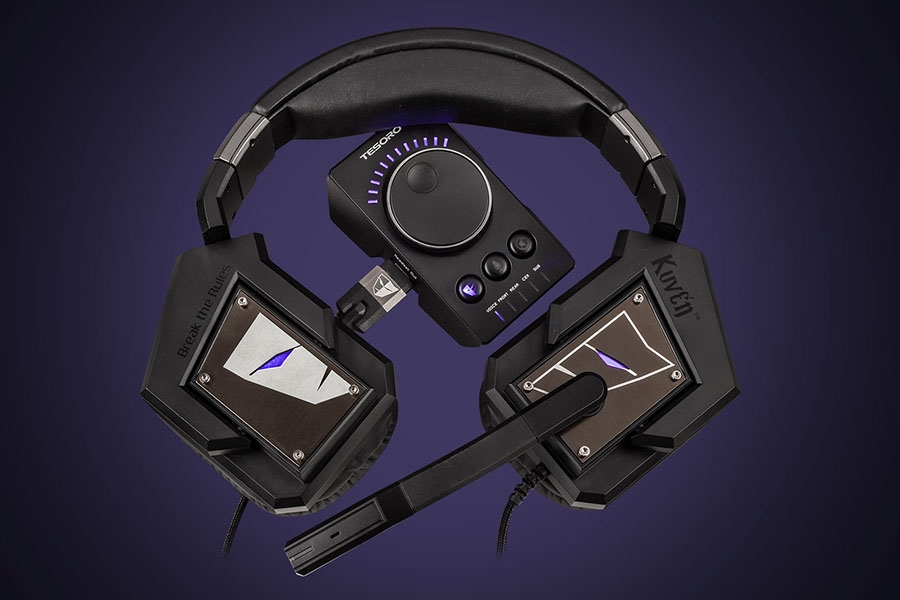 The final thing worth mentioning is the look of the Kuven Pro. Simply put, it looks bad-ass! You could almost be a fighter jet pilot and the cool LEDs dotted around the headset give it that extra edge in looking the part.
There are several headsets out there at the moment but if you are looking for something affordable, with excellent sound and recording capabilities, extreme comfort and an ease of utility unmatched by any other, then the Tesoro Kuven Pro is the headset for you.
Tags: headset headsets kuven pro tesoro