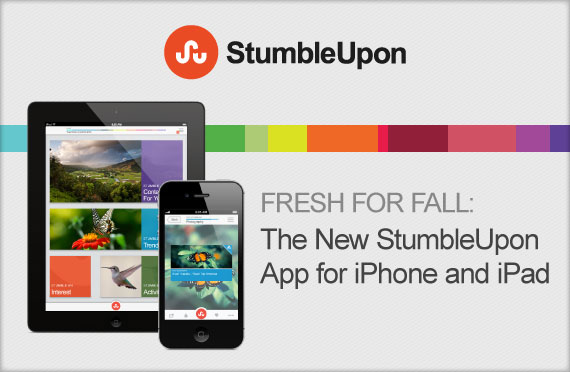 Around 25 million people since 2002 have used StumbleUpon to discover new things on the internet, however, only 12 years later they have stumbled upon social chatting to make the platform relevant to an audience that is swamped with alternatives.
With an iOS app out on the iTunes store, chatting is just one of the several improvements on the redesigned app. The chat option now enables you to tap other users to start a conversation on a webpage you want to share or discuss right in the app itself. Just like Viber's recent UI redesign, a StumbleUpon user's profile picture to share a link and add some text as a way to break the ice.
Just like WhatsApp and Viber, notifications are pushed to the front when someone shares content on the internet with you. A dedicated Activity Center, keeps track of any new shares and notifications. Unlike the online platform, StumbleUpon aims to make the app social friendly and use the app as a messaging app and not a Christopher Columbus for content on the world-wide web. Why StumbleUpon adopted this feature is clear – social messaging apps are very popular across all platforms, and what better way than to harmoniously combine social networking and online media consumption.
StumbleUpon has made some daring moves with this update. Facebook and Twitter, who use Digg and Reddit dominate the link-sharing space between themselves, leaving StumbleUpon to ditch the SMS sharing method to keep their users active on the app. All this talk of a social messaging update should not shroud the fact that StumbleUpon now supports custom lists, an updated user interface and speed improvements, in addition to keeping your likes, followers, shares and interests just a tap away.
Despite being consistently ranked among the top 200 apps in the Entertainment category of the iTunes Store, the app remains stagnant. The social messaging feature will add some steam to power this app as it makes the transition from the Entertainment to the Social Category, although that's a rougher playground.
Check the app out on iTunes for free.
Tags: iOS social messaging StumbleUpon