Sylvester Stallone is one of the world's best-known actors with a career now spanning more than 50 years. While Stallone's big-screen success is well documented, the actor has done quite well as a video game character in a variety of forms. Over the years, his movie roles have turned into playable characters in a number of video games, perhaps more than any other actor (at least when it comes to the large variety of action-centered roles he's played).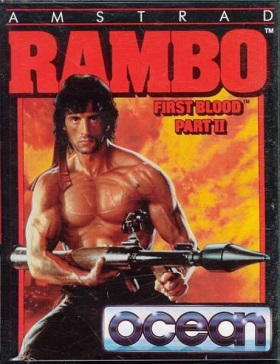 Stallone may be done creating movie characters that translate to video games—or is he?—but he left quite the legacy.
Rocky. There's no better place to start, right? Boxing has always made for good gaming content, especially when playing against a human opponent sitting next to you or connected online. Despite first appearing in 1976 before video game consoles were common, Stallone's Rocky has appeared in a number of games including the self-titled "Rocky" and "Rocky Legends." The character remains incredibly popular today, thanks both to newer films (such as the recently released "Creed") and a nostalgic game hosted at GalaCasino. The site features a great Rocky-themed experience that holds the character up alongside other household names like King Kong, Merlin, and others.
Judge Dredd. Originally a comic book character, Stallone took Drudge Dredd to the big screen and then to video game consoles. The character seems so much like a video game, it's a surprise the game didn't come first. Dredd appeared in a self-titled game in 1995 for Super Nintendo and Sega Genesis along with the 2005 first-person shooter "Dredd vs. Death." While you may have trouble finding the earlier title, the 2005 game can be easily accessed (for a few bucks) at Steam for PC gamers and, most likely, in low-priced used bins for console owners.
Rambo. The Rambo movies were tailor made for a video game translation. Game makers thought the same thing as John Rambo's first video game appearance came in 1985 on the Commodore 64, a title some consider a classic. Nintendo released its only game shortly after that critics panned, claiming it was a lesser version of the Nintendo classic "Contra" (and, obviously, didn't include the legendary passcode for extra lives).
Rambo got one more chance at video game immortality in 2014 with "Rambo: The Video Game," but the results were not good. A single-player rail shooter, the game was released for Playstation3, X-Box 360 and Microsoft Windows, but absolutely bombed. The blog Destructoid gave the game a rating of 1 out of 10. Yikes.
Barney Ross, Yes, Stallone had a name in The Expendables movies, even though most probably just saw him as Sylvester Stallone killing people. This was another case of a movie franchise destined for video games, but the gaming version of "Expendables 2," which was released to major consoles in 2012, received mediocre reviews and was ultimately forgettable.
While Stallone has a likable, cheesy charisma on screen that keeps moviegoers coming back, his characters have not translated terribly well to games. More likely, though, the gaming companies that purchased the rights to Stallone's movies simply put together subpar games hoping to take advantage of name recognition. There are some gems to be found, but they tend to be harder to find.
Tags: gaming Online Rambo