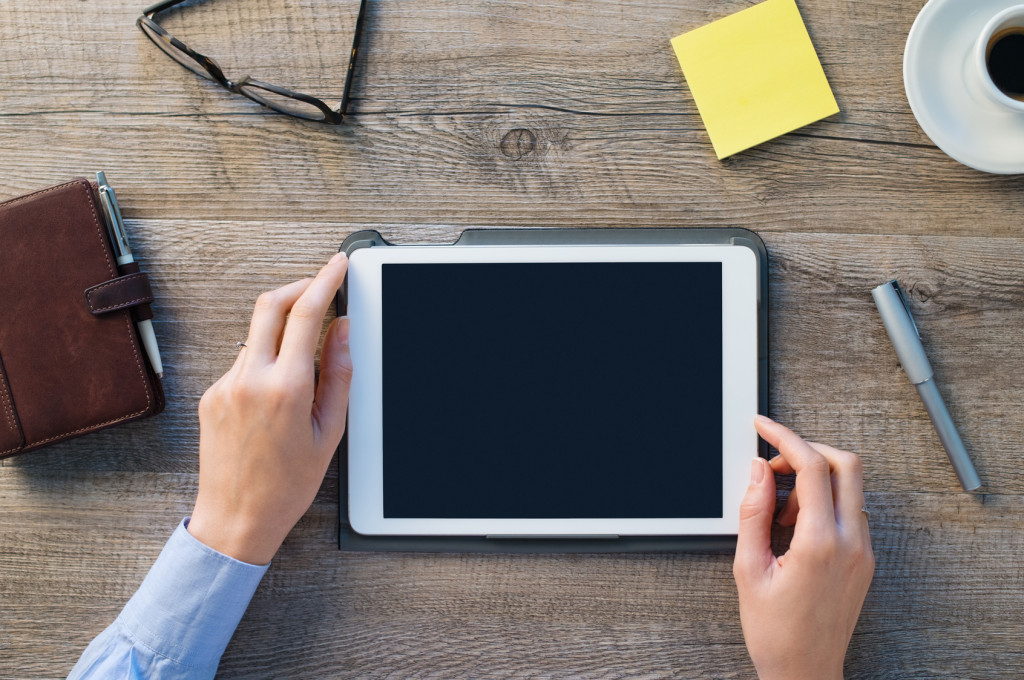 The first tablets appeared in 1987 but the tablet market didn't take off until the launch of the iPad in 2010. Since those early days – when now-obsolete products like the Linus Write-Top, the GridPad and Apple's MessagePad were in circulation – tablets have improved and evolved to the point where more than half the UK population regularly use one.
The competitive market means that each year there are new and exciting specs, features and improvements to tablets to make them stand out from the pack. These are the five devices that you should consider if you're planning to buy a tablet in the next 12 months.
Microsoft Surface Pro 4
Release date: November 2015
Price: from £749
Storage: 128 GB – 512 GB
RAM: 4GB – 16GB
Processor: i5 or i7 Intel Core m3
Screen size: 12"
Display: 2,736 x 1,824 pixels
Aspect ratio: 3:2
Features: Intel Skylake, 1TB SDD internal storage and Windows 10 Pro
After the Surface Pro 3 was overshadowed by the hybrids launched by Apple, Lenovo and Toshiba, it was imperative that this 2-in-1 laptop/tablet had some tricks up its sleeve. It does, as Microsoft has made it thinner, lighter and more powerful than its predecessor, and given it a multitude of features.
In terms of design, it's an evolution rather than a revolution. The display has been slimmed down to allow a larger screen and the pixel resolution has improved significantly (from 2,160 x 1,440 to 2,736 x 1,824) but the aspect ratio stays at 3:2.
With a battery that lasts around nine hours, this tablet has plenty of life. Brighter and sharper than the previous model, with the new Type Cover that makes the keyboard and trackpad top notch, it is poised to be a major success.
Dell Latitude 11 5000
Release date: January 2016
Price: from £1,160 (estimated)
Storage: 256GB SSD
RAM: 8GB
Processor: Intel Skylake Core M
Screen size: 8"
Display: 1920 x 1200 pixels
Aspect ratio: 16:9
Features: Dell Active Stylus, removable keyboard dock and USB Type-C connector
Earlier this year, Dell introduced the newest model for their new 2-in-1 Windows tablet that is set for release in early 2016. This is another tablet/laptop combo with media, USB ports and an HDMI port. With stereo speakers and a detachable backlit keyboard, it gives you true versatility whatever you use it for. On the inside, you can expect a new Intel Skylake processor from the Core M range and it looks like they will be keeping the 16:9 aspect ratio, making it a good fit for the medium-high market.
The smart piece of tech also has integrated biometric authentication like facial recognition for logging in.
Neptune Tab
Release date: February 2016
Price: from £400 (estimated)
Storage: n/a
RAM: n/a
Processor: n/a
Screen size: 10"
Display: Details yet to be released
Aspect ratio: Details yet to be released
Features: Capacitive touchscreen, 720p front-facing camera and a built-in 7,000 mAh battery
From the day it was launched, Neptune has been met with amazement and bewilderment in equal measure. The premise was basically to have a smartwatch that powers everything from your phone to tablet, PC to TV – the watch is your computer and everything else are accessories to add on. This makes Neptune Suite seamless, portable and cost-effective for anyone using it.
The 10-inch, 1920 x 1080 touchscreen tablet known as the Neptune Tab can also be fitted with a wireless keyboard for the ultimate laptop experience. You may also want to opt for the wireless Neptune Dongle that can attach to a TV, transforming the big screen into a giant monitor. Neptune's smartphone can be docked into the tablet. It is, as they call it, 'one hub with infinite possibilities'.
Asus PadFone S2
Release date: March 2016
Price: from £599 (with PadStation dock) (estimated)
Storage: 32GB – 64GB
RAM: 4GB
Processor: 5GHz Snapdragon S4 quad-core processor
Screen size: 10"
Display: 1920 x 1200 pixels
Aspect Ratio: Details yet to be released
Features: 7MP/8MP camera combo, SD820 chipset and 2K display
Asus will launch a high-end update of their first tablet/smartphone hybrid in March 2016. The most exciting rumour around is that it will use the Qualcomm Snapdragon 820 chip combined with a 5.5-inch Quad HD display, 4GB of RAM and 32GB or 64GB of storage. On top of this, there will be an 8 and 20.7-megapixel front and rear camera respectively as well as a strong 3,060mAh battery. These specs are significant upgrades on the previous model, with the camera and battery being seriously improved. Whilst it may not be a big name, with its killer specs and great features it is anything but an underdog.
Apple iPad Air 3
Release date: September 2016
Price: from £399 (estimated)
Storage: 16GB – 128GB
RAM: 4GB
Processor: A8X chip
Screen size: 7"
Display: 2732 × 2048 pixels
Aspect Ratio: 4:3
Features: Stylus, detachable keyboard cover, 1080p HD video and 10 hours of battery life
The Apple iPad Air 3's omission from the Apple event in September was surprising, but there are some rumoured specs from reputable sources.
Firstly, it is likely to retain the 9.7-inch Retina display, and this will come with iOS 9, up to 4GB of RAM and an A9 or A9X processor. On top of this, you will likely get a 4K resolution with 401 ppi and 4:3 aspect ratio, which gives it the feel of an iPad Pro on a smaller screen.
There is a question mark over whether the battery will be smaller, and thus less powerful, as the thickness shrinks but dust-resistant and waterproof features are likely to prove popular. As always with Apple, the details will remain a closely guarded secret until the big reveal so we'll have to wait a while to find out if these rumours are true.
About PriceRunner
Looking for a great deal on your next tablet? Find the best deals by comparing prices at PriceRunner. At the UK's leading shopping comparison site you can read user and expert reviews and find a bargain on all sorts of items. Visit www.pricerunner.co.uk to see how much you could save.
Tags: Apple iPad Air 3 Asus PadFone S2 Dell Latitude 11 5000 Microsoft Surface Pro 4 Neptune Tab tablet