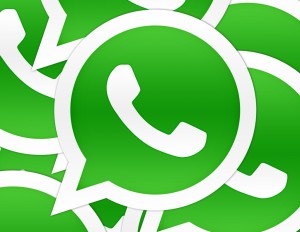 Whatsapp Web, the blue ticks, the option to remove them and a plethora of little tweaks were introduced to the millions of users worldwide. The SMS text killer app is now poised to turn into a carrier killer too. After proposing a new VOIP feature via pre-test leaks, Whatsapp has finally introduced the highly anticipated call feature in the app, signaling that all one needs is cellular data/Wi-Fi to make calls to almost everyone they know, provided they're on Whatsapp.
At the time I tested this feature, Whatsapp Call was enabled on Android. I can't verify if the feature extends to Windows and iOS, but iOS users will have to update to the latest version of Whatsapp via the iTunes Store. The call feature isn't available in certain countries, but then it could mean that the feature isn't rolled out there or the user I was trying to contact ran Whatsapp on Symbian or some other mobile OS.
Whatever the case if you're a fAndroid, adding this feature is a breeze. You do not have to uninstall Whatsapp to do this, but follow these steps and you should be sorted.
1. Enable Unknown Sources from Settings>>Security>>Unknown Sources if you're on Android 5.1 Lollipop already or get there if you're on Android KitKat in pretty much the same way.
2. Visit Whatsapp Call to download and install the latest build of Whatsapp for Android.
3. Change the time zone temporarily to Central Time.
4. Verify that the user interface for Whatsapp has changed.
5. Switch back to your local time zone.
6. Start using the Whatsapp call feature to make quality VOIP calls.
7. Share this article.
This feature did not work on some devices like it did on mine probably because a) my phone is rooted or b) the feature is available only for a limited time. Either way keep trying.
Tags: Android invite iOS WhatsApp Windows