Bearings are essential components required in almost all everyday gadgets from small electric shavers to cars and huge steel processing plants. Basically, any piece of machinery (small or large) which rotates will have some kind of bearing in it.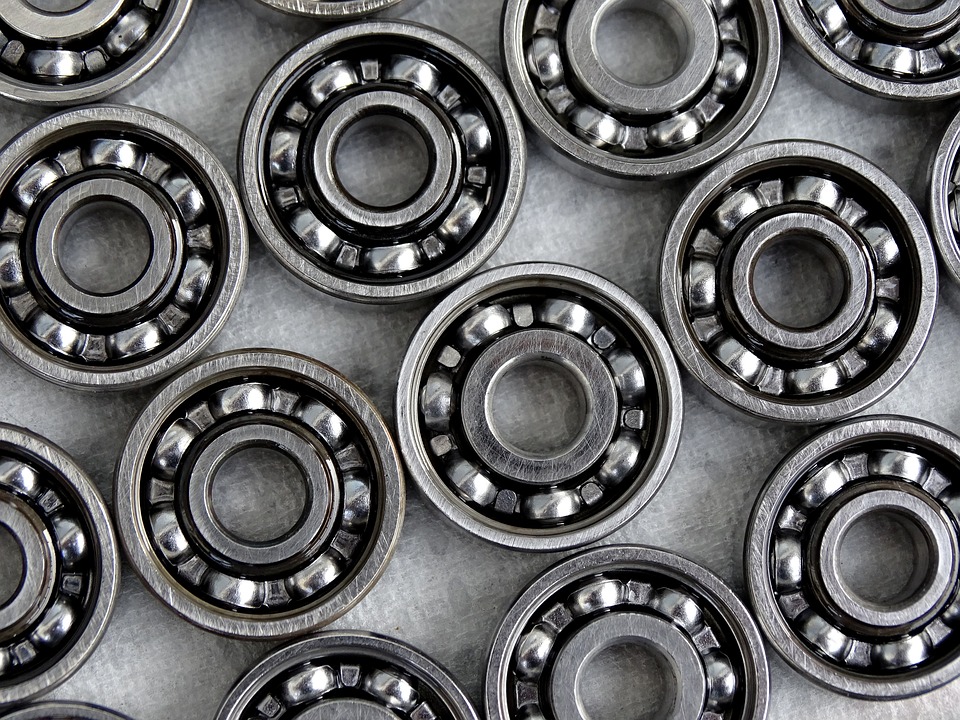 Most engineers know that there is more to look at than merely cost when it comes to purchasing bearings. Buying bearings solely because they are the cheapest can often prove more expensive over the long term.
There are a range of things that could go wrong such as flaking, fracture or cracks, denting, seizure, electrical corrosion or rust, just to name a few.
When a rolling bearing is damaged during operation, the equipment or entire machine may malfunction or seize. So why run the risk of high energy costs? Or a bearing failure that results in unforeseen downtime, and subsequent lost production and dissatisfied clients?
Here we look at the top brands in the bearing industry and explain why they're the go-to brand for engineers.
Timken Technologies
Founded in 1899 and based in Ohio, U.S., Timken Technologies is recognised as a global leader in tapered roller bearings.
With specialist knowledge of mechanical power transmission, Timken Technologies is able to continuously produce premium quality tapered roller bearings for use in cars, trucks, trains, and in a wide range of industrial applications such as wind turbines.
With sales of over $3.1 billion and operations in 28 countries, Timken's customers acknowledge the brand as providing some of the most reliable and efficient bearings for companies around the world.
NSK
Established in 1916 and based in Tokyo, Japan, NSK is one of the largest bearing companies globally with 30,500 employees operating in over 60 production plants. Well known for their commitment to both quality and corporate social responsibility, NSK are global leaders in Research and Development, having invested more than $97 million.
The company manufactures ball bearings for many industries such as steel, mining, construction, automotive, aerospace, wind turbines, paper making machinery, electric motors, motorcycles, pumps and compressors, railways and agriculture.
NSK's customers recognise them as specialists in all types of bearings and the quality and precision which is always evident in their manufacturing.
NTN
NTN was established in 1918 when Noboru Niwa and engineer Jiro Nishizono collaborated to design and produce the first NTN ball bearing. In 1954, NTN was the first Japanese industrial manufacturer to be awarded the prestigious Deming prize for statistical quality control, and has been renowned for its quality ever since. NTN expanded their operations into Europe and America in the 1960s.
Based in Osaka, NTN is today one of the largest exporters of friction reducing products worldwide, including axle bearings and constant velocity joints for the automobile and industrial apparatus sectors. It is often viewed as the 'go to brand' in these fields.
SKF
Established in 1907 and based in Gothenburg, Sweden, SKF is officially the largest manufacturer of bearings in the world with over 44,000 employees and over 100 production sites across 70 countries.
SKF has built an unrivalled reputation which has resulted in them securing customers such as Rolls Royce and Quality Bearings Online Ltd. As the largest manufacturer, with a huge range of products, they position themselves as being able to provide a solution for every engineering process in the industrial, automotive and specialty markets.
Customers acknowledge SKF for their superior quality bearings which have a long service life. In fact, SKF bearings are typically used where higher loads must be accommodated while reducing friction and heat as well as wear and tear.
Tags: bearings NSK NTN SKF Timken Technologies