Kyocera will be releasing a phone this month that is the same size as a credit card.
The KY-O1L is approximately 5.3mm thick, 5cm wide, 9cm tall and weighs a mere 47 grams. It has a talk time of 110 minutes, a standby time of 100 hours, a 2.8 inch monochrome e-paper screen and a 380mAh battery. In terms of features, the KY-O1L are capable of the basics (calls and text messaging) and while it does have Wi-Fi, Bluetooth and a web browser, it does NOT have cameras, a headphone jack or an app store. It's also water resistant, although only to a few drops of water.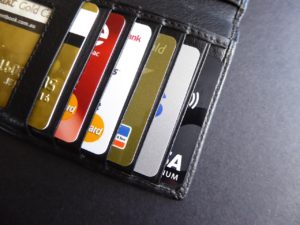 As smartphones have a tendency to increase in size and features over time, this phone is breaking the mould by being the size of a credit card and has even been dubbed "the world's thinnest phone" (although this is debatable). That being said, considering that it really only consists of basic features that "dumb phones" (i.e. button and flip phones) possessed a decade ago, it may be a bit of a stretch to call it a smartphone. The fact that it's designed to be a companion or back-up phone further proves my point.
So far, at least on Twitter, the phone has met with mostly positive reviews, specifically on its size and ability to easily fit in a wallet/business card holder.
As mentioned earlier, the phone is being released this month and at this point in time, only in Japan. Considering its limited features and the fact that it's designed to be a companion or back-up phone, I feel 32,000 yen (or approximately 220 pounds) is pretty steep.
Would you buy the KY-O1L or any phone the same size as a credit card? Feel free to comment below.
Tags: credit card KY-O1L Kyocera Phone