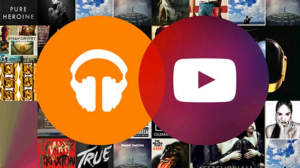 Earlier this year, Google confirmed it had plans to launch a YouTube-powered music subscription service. Now, thanks to Android Police, more details have surfaced about the logistics and implementation of this new concept. The service will be called YouTube Music Key and will allow users access to more than 20 million songs and videos, all specifically curated for the video-sharing site. It aims to build on the popularity of YouTube as a music discovery source and video sharing network by offering ad-free audio-only playback for background listening as well as videos. Songs and albums will be arranged into neat artist discographies and subscribers will have all this at their fingertips offline too. A subscription is rumoured to cost $9.99 a month which should translate to £9.99 in the UK if their other services are anything to go by.
But you might wonder why Google is getting into an overcrowded market when similar services are struggling to break even, especially considering the existing popularity of YouTube. Why change it? Well, we think they're onto something brilliant and here are four reasons why.
It's time to monetize the most popular online platform for music discovery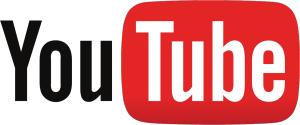 YouTube is already the go-to site for people who are looking to stream music and videos. It is the preferred music service for people under the age of 19 and, whilst you might be thinking YouTube is for everything from home videos and stunts to TV outtakes and movie trailers, a massive 34% of all YouTube's views come from music. Ten of their top 20 music channels are dedicated solely to music so it's clear that YouTube is already satisfying a lot of music fans out there. So it only seems logical that Google have decided to build on this by creating a paid subscription service. YouTube is already a recognised brand and creating YouTube Music Key will allow Google to create an even better all-inclusive service that does its popularity justice.
YouTube Music Key will include exclusive content for hard-core music fans
But what will help differentiate YouTube Music Key from other similar music streaming services? Well, Google have clearly thought hard about that as their service will include exclusive access to artist's extended catalogues, unique gig footage, covers and remixes. This could be crucial in swaying music fans their way, especially if they already use YouTube to enjoy this type of content. Also, YouTube will utilise its existing recommendations algorithms to make suggestions to listeners, based on what they watch and listen to. This will be in the form of recommended tracks and specially compiled playlists.
Plans to merge YouTube Music Key with Google Play Music means guaranteed customers from the start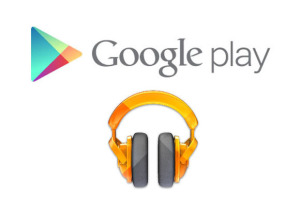 There is a lot of confusion surrounding Google Play Music and what YouTube Music Key will mean for Google's existing users. Google already has Google Play Music All Access with its own foundation of users who will, no doubt, be able to swap over to YouTube Music Key or merge their subscriptions somehow. Google Play Music allows users to access the Google Play Music catalogue and create custom radio stations, which is obviously very similar to YouTube Music Key. But what will be the differences between these? Will one have advantages over the other? Can you get one subscription for both? It seems so. In all likelihood, YouTube Music Key will inherit Google Play Music which will now be called Google Play Music Key and users will only need one subscription for both services. Any clearer? No, us neither. Apparently just calling the lot Google Music didn't occur to anyone. Either way, YouTube Music Key could expect an instant fan base if they can negotiate a joint subscription for both services.
Google don't need it to be an instant money-maker for it to be considered a success
We must remember that YouTube Music Key could fail and it wouldn't really matter a single bit to techno giants, Google. It obviously isn't there biggest source of revenue and they are not going to be relying on this to make money, unlike most of their competitors (excluding Apple). It would merely serve to stunt their financial growth for a while, and that's if it doesn't take off. They can't lose.
There's no official launch date yet as there are still a lot of kinks to work out but we're hoping it will be soon!
If you want to read the full details from the source, visit androidpolice.com for all the details.
What do you reckon? Will you be using YouTube Music Key? As always, let us know in the comments section!
Tags: apple apps Google Google Play Spotify youtube YouTube Music Key