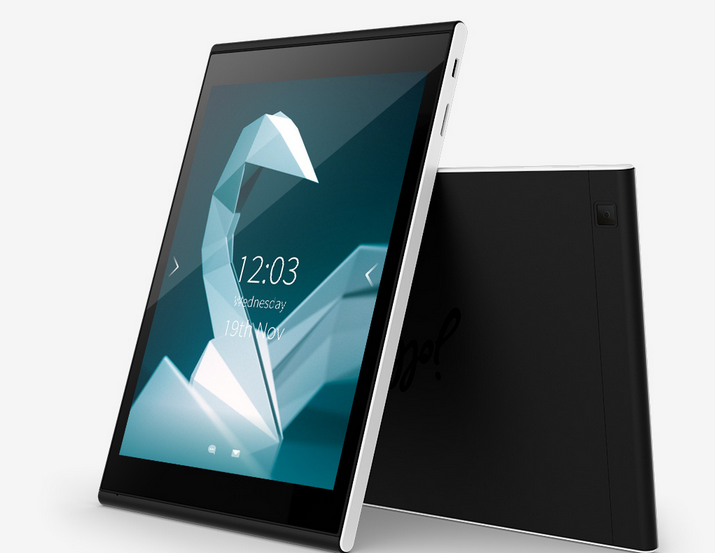 The Jolla tablet is obviously having a field day. Not only zooming past the target by miles, the Sailfish OS tablet – a crowd funding success – is actually delivering. After earning a $1,824,055 USD (as on Dec. 9), brace yourselves for new features and accessories that have been announced since the campaign closed.
19 hours left in #JollaTablet campaign, Split screen goal is close! Contribute and share now: http://t.co/8BdZfketv8. pic.twitter.com/v85c5M1YOb — Jolla (@JollaHQ) December 9, 2014
Three new stretch goals were announced by the Finnish firm since reaching the million dollar mark after launching the campaign in under two hours of going live, who wouldn't, especially if you want to keep the momentum going. The first goal: Reach $1.5 million and add microSDHC support for up to 128GB after it started with the now standard 32GB. The second goal: Reach $1.75 million and add split-screen functionality; a feature it announced recently. A bit of a stretch at the time, maybe even unreachable in the short amount of time they still had till the close of the campaign on Dec. 9, the third goal offered to upgrade the WiFi only Jolla Tablet to 3.5G+WiFi for a mere $30 for pledges starting with Europe. Now priced at $209 (a discount price for the Christmas season I'm guessing), the tablet is expected to be shipped by May 2015 to USA, Canada, Australia, EU, Norway, Switzerland, India, China, Hong Kong, and Russia. Besides this special offer, an extra $10 makes you a supporting sailor, naming you as Jolla The First Ones on a webpage when the product is officially launched. A further $190 off from Jolla Tablet & Jolla smartphone combo is up for grabs, but limited to Norway and Switzerland in the EU due to limitations. Get a further 30 percent discount off 20 Jolla tablets, bringing the price down to $3,499 USD if you're planning to distribute them locally in regions that aren't mentioned above.
Last mile flash sale! Get $190 off from #JollaTablet & #Jolla smartphone combo: http://t.co/8BdZfketv8 pic.twitter.com/8yl8yXRRES — Jolla (@JollaHQ) December 8, 2014
The Finnish link to the Jolla tablet is completed with a $49 cover from Latsu, the world's only cover manufacturer that uses wood. This firm in North Finland prides itself in producing individually hand made, durable and thin covers from materials like reindeer leather and wood, all the while being conscious of the environment. The Nordic cover aka the LatsuCase for the Jolla tablet has two standing positions and is available at the aforementioned price (shipping included) only in this Indiegogo campaign.
Our friends at @Lastucase designed a special case for #JollaTablet Indiegogo contributors: http://t.co/BLt4cKHpk1. . pic.twitter.com/vw5PWOQFGm — Jolla (@JollaHQ) December 2, 2014
All this is exciting for a Linux tablet to be honest.We're talking about the FOSS' next big success after the Ubuntu Edge debacle. Of course there's Android, but there is also space for other FOSS based mobile operating systems to breathe or rather co-exist in the same space. The Android compatibility layer makes it easy to adopt, although I believe with time, Sailfish will be universally accepted. Since Android, Linux and Ubuntu share the same kernel, I'd like to see Ubuntu added as another compatibility layer just because their idea was amazing too. If Android paved the way for FOSS to expand beyond the desktop, Sailfish wants to be an alternative in the same space but Ubuntu's vision of a unified desktop and smartphone interface was an impressive idea to start with. Using native Sailfish apps will increase their usage; the banking on the Android compatibility layer to make it familiar enough for first-time users is what Jolla hopes will increase the numbers. Talk to Mark Shuttleworth. The CEO of Ubuntu, who's been there and done that will be interested in hearing from you guys.
Once that happens, we may actually look at the birth of a very powerful Linux based tablet. I can't wait any more. We need an alternative and we need it fast.
Tags: 3.5G Android Finland FOSS jolla Latsu Linux Ubuntu