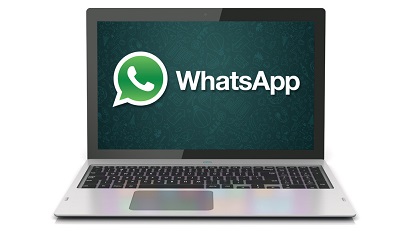 When Facebook took over Whatsapp, it came as a surprise. The blue ticks, that came as a surprise too. But if you're one of the millions addicted to Whatsapp, then this latest update will top the previous announcements in terms of being a productive one.
It's non-negotiable, but smartphones these days are smarter than you think, although manufacturers forget that when it comes to the battery. When you're showing off the latest flagship taking selfies, flipping through your mail or doing what everyone does these days on a smart phone, it's no surprise you find yourself hooked to the charger in less than a year as the novelty wears off. Whatsapp is capitalizing on this drawback this time and have announced that it is now available on the PC using a web browser. #Finally.
Jan Koum, Whatsapp's founder announced this feature on Facebook, who if you remember bought the app for a whopping $19 billion last year.
Dubbed "Whatsapp Web," the desktop extension is designed to work only on Google Chrome on Chrome OS, Linux, Windows, and Mac. Support for other browsers on various platforms is to be announced in the near future.
Owing to platform limitations on iOS, every other major smartphone platform has been given an official updated version of the app. Head over to Windows Phone, Android, Symbian, and Blackberry 10, if you don't have Whatsapp or the updated version already.
It's easy as 1-2-3 as far setting the extension on Chrome goes.
1. Open a new tab in Google Chrome.
2. Go to theWhatsapp Web site.
3. Scan the QR code on screen in the WhatsApp app on the phone.
Watch the feature in action on Ubuntu to see how easy it is.
If you're not a fAndroid, (yeah that's the moniker I've chosen, for anyone who's obsessed with Android), then the web interface might take you by surprise. Since it is designed for Chrome, Google's Android tablet interface for Whatsapp is what you'll have to expect once you start using the platform. Text messages came through instantly except for the odd case where texts I received didn't come through properly due to a dodgy 3G connection while testing the feature for a day. Nothing is out-of-place and pretty much anything you can dish out on the smart phone including emojis, pictures, and voice notes are included in the desktop replacement. Send attachments like you would on the phone and the let Chrome notify you of any news messages via the desktop notifications.
Let's make one thing clear. The Whatsapp Web feature is an extension, not a replacement. Therefore, unlike Skype, your number on the mobile platform remains your unique identity and needs you running the latest version of the official mobile app on the phone to extend its features to the desktop.
Tags: Android mobile web WhatsApp